You are here
Home

/

Advanced Search for Beginners: Navigating the latest release of the American FactFinder – Part 2
Advanced Search for Beginners: Navigating the latest release of the American FactFinder – Part 2
An Infopeople Webinar
Presenter: Linda Clark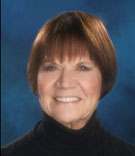 NOTE: This entire webinar will consist of "hands-on" exercises using Census Bureau online tools and data from the 2010 Census and the American Community Survey. We strongly urge you to print the handouts in advance..
Do you need to know:
All the counties in California with a Filipino population of 10,000 or more?
How the home values in Santa Rosa changed between 2007 and 2011?
How to create tables and maps for your "service area," a geography you customize for a grant application?
Linda Clark, data dissemination specialist for the U. S. Census Bureau, will guide you through the latest version of the American FactFinder database.
At the end of this one-hour webinar, participants will be able to:
Use a residential address to find demographic data for a neighborhood
Customize a map to display and compare census tracts within a city on a particular topic, such as poverty
Modify the look of a data table by transposing rows and columns and applying customized filters to refine results
Download tables and maps into a variety of formats for presentation or for further manipulation
Preserve search parameters permanently for future use
This webinar will be of interest to public libraries, medical libraries, law libraries, school and university libraries, reference desk staff, and all others engaged in providing customer service to people needing Census data.
Series Infomation
(links to archives)
Webinars are free of charge, you can pre-register by clicking on the Join Webinar button now or go directly to the webinar by clicking on Join Webinar within 30 of the start of the event. If you pre-registered you will receive an email with login link and a reminder email the day before the event. If you did not preregister and you can register in the 30 minutes prior to the event and directly enter.
---
Speaker's slides: Not yet available