You are here
Home

/

LSTA Procedures for Competitive Grants - 2009
LSTA Procedures for Competitive Grants - 2009
An Infopeople Webinar
Presenters: Stacey Aldrich, Gerry Maginnity and Mickie Potter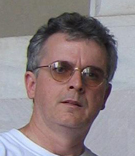 The State Library Presents a Webinar on the 2009/2010 competitive program of grant awards for federal Library Services and Technology Act (LSTA) funds.
Do you have a great idea for a new or unique library project?
Are you interested in applying for LSTA funds to make that a reality?
This webinar will provide an overview of the LSTA Competitive Grant program and application process. Applying for a 2009/2010 LSTA grant will be different than in previous years and will consist of only one grant application, instead of a two-step process. Because of the numerous changes this year, participation in this webinar is required for all prospective applicants. (Please note: If you cannot attend the live webinar, you can—and must—view the archived version, which will be available on February 18.)
The application forms and guidelines will be made available during this session, and Consultants from the Library Development Services Bureau will also be available to offer advice and answer questions.
Password
You will need a password for this webinar. It is Library09
It is case sensitive.
Webinars are free of charge and registration is only done on the day of the event on the WebEx server. No passwords are required.
Handouts