You are here
Home

/

Effectively Managing Your Email
Effectively Managing Your Email
An Infopeople Webinar
Presenter: Andrew Sanderbeck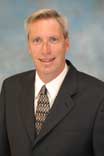 Email has brought about many improvements in the way we communicate in the workplace. It's quicker than inter-library mail, less intrusive than a phone call and it can be an efficient way to keep track of the correspondence details. When used improperly, however, email can be an impediment to your career and your library's organizational efficiency and effectiveness.
Managing your inbox and replying in a timely manner is a critical part of managing your communication with others. Do you feel "Buried in Email"? Do you have an effective way to organize and process your emails? Most people don't. This webinar gives you the information and proven strategies you need to effectively manage your emails once for all.
Did you know that email can be one of the most misunderstood communication tools that we use? Why? Because many times, email messages are poorly written and the receiver has not been given the information they need. In this one hour program, you'll learn the tips and techniques to writing and sending email messages that people will read and understand.
By the end of the webinar participants will learn and begin to master:
Using a decision making process for managing email
Scheduling uninterrupted time to process and organize email daily
Organizing Logins and Passwords
Writing Subject Lines that attract the recipient to open your email
Keeping the message focused and readable
The difference between formal and informal email writing
Easy steps to proofreading email
Email Etiquette for managing incoming and outgoing email
Webinars are free of charge and registration is only done on the day of the event on the WebEx server. No passwords are required.
Speaker's slides
Handouts