You are here
Home

/

Maintaining Public Computers: Learn from the Experiences of Others
Maintaining Public Computers: Learn from the Experiences of Others
An Infopeople Webinar
Presenters: Stephanie Gerding and Brenda Hough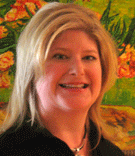 At the MaintainIT Project (since this webinar renamed Tech Soup for Libraries), we interview hundreds of librarians about how they maintain, support, and sustain their public computers. We then publish all of their experiences, successes, and challenges in FREE guides called Cookbooks, so librarians can learn from the experiences of others who've done it before them.
Here's the best part: everything the MaintainIT Project does is FREE (thanks to a Bill and Melinda Gates Foundation grant), and everything is on the website! Watch this webinar to learn how you can use MaintainIT resources to make a difference in your library.
Are you tired of spending time figuring out how to maintain or support your public computers?
Do you wish you could ask other libraries how they manage their public computers? For example, how do they manage printing? Reservations? Do they have borrowing policies?
Are you interested in sharing how your library gets things done?
If you answered yes to any of these questions, you're in luck: the MaintainIT Project is here to help!
Join Stephanie Gerding and Brenda Hough from the MaintainIT Project (new URL: www.techsoupforlibraries.org) for an informative conversation about public access computing resources that are available to you for free.
Webinars are free of charge and registration is only done on the day of the event on the WebEx server. No passwords are required.
Speaker's slides
Links to handouts