You are here
Home

/

Attracting Baby Boomers to Volunteer Service
Attracting Baby Boomers to Volunteer Service
An Infopeople Webinar
Presenter: Carla Lehn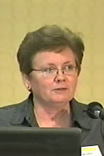 A Transforming Life after 50 Initiative Webcast
Many libraries throughout the state have just completed their community assessments for the State Library's recent initiative Transforming Life After 50: Libraries and Baby Boomers. Their assessments identified many ways in which libraries can better serve and engage Boomers. Leading the list? Utilizing the talent and experience of Boomers in volunteer roles that support libraries and build community!
Libraries understand that this group of older adults, representing as much as 30 percent of their community population, is interested in putting their career experience and skills to work in a way that will benefit the community. They also see that new approaches will be needed to engage boomers in ways that tap into their passion and desire for purposeful work. One library described boomers as follows in their assessment report, "...they want volunteer opportunities where they see tangible results and progress..."
So how do libraries prepare themselves to re-engineer volunteerism to align with the desire and potential of boomers? Join Carla Lehn from the State Library for a discussion of ways that all California libraries can "move into the boomer century." Whether you have participated in the Transforming Life After 50 initiative or not, we encourage your participation.
You will learn:
About the Baby Boomers and how their passions, talents, and interests differ from current "senior" volunteers
How to create meaningful volunteer jobs that will attract a broad range of community volunteers, especially Baby Boomers, and how to successfully keep them active and involved
Webinars are free of charge and registration is only done on the day of the event on the WebEx server. No passwords are required.