You are here
Home

/

TEDx for Libraries: Dynamic programming for FREE!
TEDx for Libraries: Dynamic programming for FREE!
An Infopeople Webinar
Presenter: Genesis Hansen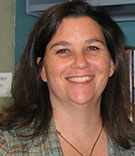 Times are tough. Your programming budget (if you still have one) has probably been slashed. Yet customers are relying on the library more than ever for free, quality programs that entertain, challenge and educate them. What's a busy librarian to do?
TEDx events give libraries a great way to provide top-notch programming to their communities, for free! Using free content from A-list TED conference speakers and a proven program model, you can tailor an event to your community's needs, whether you're planning for 15 or 100 people.
By the end of this webinar, attendees will:
Understand what a TEDx event is
Be familiar with the application process and basic requirements for hosting a TEDx event
Know where to go to get started planning a TEDx event
Join presenter Genesis Hansen as she introduces a fantastic programming resource for time- and cash-strapped libraries.
Webinars are free of charge and registration is only done on the day of the event on the WebEx server. No passwords are required.