You are here
Home

/

Public Library Statistics: Collecting, Finding, and Using
Public Library Statistics: Collecting, Finding, and Using
An Infopeople Webinar
Presenter: Ira Bray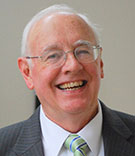 Every year libraries submit a report to the California State Library filled with statistical data. What becomes of that data? and how can it be accessed and used by the libraries that submit it?
This free webinar will give you an overview of the information collected and reported by California's public libraries. Ira Bray, State Data Coordinator at the California State Library will explain what is collected, why it is collected and how analysis and reports from this data are made available.
This webinar is not only for library directors but for anyone who wants to use library data for management, advocacy or research. No extensive math skills are required. The discussion will focus on the basics on how the data is collected, how it is reviewed and how it is utilized.
After viewing this webinar, attendees will be able to:
Be familiar with the data items that are collected and definitions used for them.
Identify two new data items that were introduced in that last three years.
Identify at least three library statistics tools to use for reports and analysis.
Identify at least three attributes that could be used to determine your library's peers.
Webinars are free of charge and registration is only done on the day of the event on the WebEx server. No passwords are required.