You are here
Home

/

Introduction to Drupal for Libraries
Introduction to Drupal for Libraries
An Infopeople Webinar
Presenter: Laura Solomon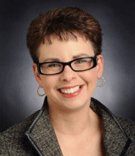 This free webinar is the third in an Open Source Series sponsored by Infopeople, Califa, and the Open Source Library Consortium. The first two webinars were presented by Lori Bowen Ayre and focused on Open Source Library Systems (OSLS). Subsequent webinars will cover open source digital photo management and Open Office.
Looking for a better way to manage your web site content? Want more advanced functionality and/or social networking features? Drupal is an award-winning, open source content management system being used by major corporations worldwide and is now being widely adopted by the library community. Learn more about the pros and cons of Drupal and how libraries are using it to make their web presences more effective and efficient. Discover library-specific add-ons (modules) that can make your new Drupal site even more extensible.
After viewing this webinar, attendees will be able to:
Explain Drupal to other staff members
Identify various pros and cons for using Drupal in a library setting
Be familiar with library-specific contributed modules for Drupal
Identify features that are native to a core Drupal installation
Join us for this introductory webinar on a new application for managing your library's website content!
Note: Later in the fiscal year, Infopeople plans to offer an in-depth online course that will provide hands-on Drupal instruction. Watch the website or CALIX for the announcement for this course.
Webinars are free of charge and registration is only done on the day of the event on the WebEx server. No passwords are required.