You are here
CIPA Update
An Infopeople Webinar
Presenter: Mary Minow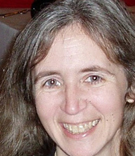 The Supreme Court's CIPA decision finally gives some answers but leaves some questions unanswered. Find out what the decision means for your library. Any advance questions from participants are appreciated; please send them to [email protected] Issues that will be covered in the webcast include:
May state legislatures now pass laws tying funds to Internet restrictions?
Counties and cities?
What policies may libraries legally set regarding filters or other methods to block child pornography, obscenity and harmful matters?
How does CIPA impact the awarding of LSTA and other federal grants?
Webinars are free of charge and registration is only done on the day of the event on the WebEx server. No passwords are required.
Handouts