Welcome!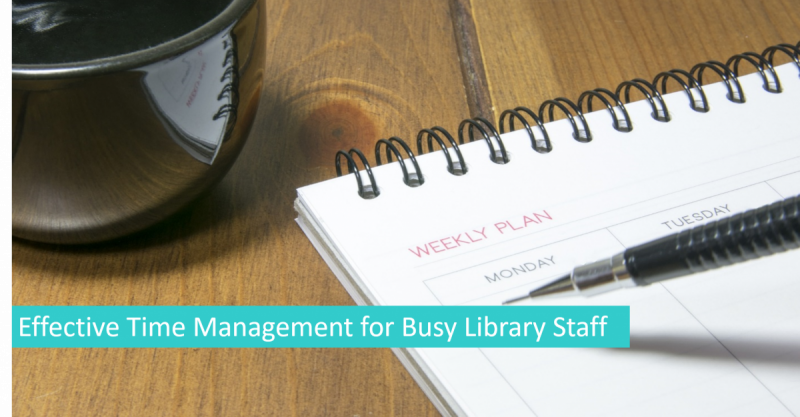 Would you like to learn practical techniques for handling interruptions and maximizing productivity? Do you want to better organize your tasks and prioritize your activities to get more done? Would you like to more accurately estimate how long projects are going to take?
Registration is now open for Effective Time Management for Busy Library Staff - a four-week course that will help you learn techniques and explore tools for managing your time, increasing your productivity, and collaborating with others. Discover free and low-cost technology tools that can help with time tracking, task management, goal and priority setting, and team projects.
Upcoming Events
Tue, Jul 24, 2018 from 12 noon - 1 p.m.