Welcome!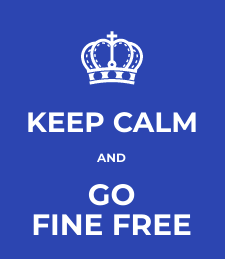 Join us on Thursday, February 13th @Noon Pacific for The Future Is Fine Free: How Libraries Are Increasing Equity, Engagement and Access for Their Communities, a webinar with Pines and Plains Libraries (CO) Director Tim Miller, Perry County Library (TN) Director Gail Spragins, Chicago Public Library (IL) Commissioner Andrea Telli, and Santa Monica Public Library (CA) Director Patty Wong as they engage in a big-picture conversation about becoming and being fine-free libraries. 
While this webinar focuses on the "why" of going fine-free, we know that many people are also interested in the how-to's. For those, we encourage you to check out the Infopeople webinar recording Eliminating overdue fines: A win-win for your library and community with Beth Crist, Colorado State Library and Meg DePriest, State Library Consultant. 
Upcoming Events
Wed, Feb 19, 2020 from 12 Noon - 1 p.m.

Fri, Feb 21, 2020 from 10 a.m. - 11 a.m.

Wed, Mar 11, 2020 from 12 noon - 1 p.m.