You are here
Home

/

Developing Experiential Learning Spaces in the Library
Developing Experiential Learning Spaces in the Library
An Infopeople Online Learning Course
Start:
March 27th, 2018 12:00 PM
End:
April 23rd, 2018 4:30 PM
| | |
| --- | --- |
| Pricing | |
| California | $150.00 |
| Out-of-state | $200.00 |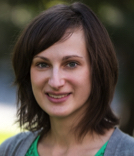 Instructor: Amy Holcomb
Would you like to create a new learning space for your library? Do you want to increase your understanding and application of experiential learning opportunities for your community? As libraries transition from places of content consumption to places of content creation, our physical spaces and programs should reflect and promote this type of active learning. Many libraries have implemented learning spaces focused on making or content creation, but developing a space is not a one size fits all process. This course will provide theoretical and practical frameworks for the development and evaluation of new learning spaces that are focused on community need and interest. Additionally, learners will be able to identify opportunities to implement digital media labs and maker components into existing spaces in their libraries.

In this course, learners will:

Assess community need to determine which types of learning spaces could benefit their community
Understand how to identify, design, implement, and manage experiential learning spaces in their library
Evaluate learning spaces for iterative design practice

In this course, you will examine a variety of makerspaces and digital media labs in public, school, and university libraries to help determine which learning space model can best be adapted for your specific library and community.
Course Description: During this four-week online course, learners will become familiar with experiential learning spaces in libraries and how these spaces fulfill the library's mission of learning. They will apply design thinking practices in developing spaces or related experiential learning opportunities. Through interaction with the instructors and one another and through weekly discussion forums, they will share learning space development experiences and ideas along with other resources to facilitate an understanding of the types of learning spaces that work best for individual communities. Learners will leave the course with knowledge about experiential learning spaces and their applications in libraries as well as experience in designing experiential learning opportunities for their communities.
Course Outline: When you log in to the Infopeople online learning site, you will see weekly modules with these topics:
When you log in to the Infopeople online learning site, you will see weekly modules with these topics:
Week 1: What is experiential learning and why is it important for libraries?

What is experiential learning?
Introduction to why and how it is applicable in libraries
Assessing the needs and opportunities in your community for experiential learning spaces
Developing a mission statement and goals for experiential learning spaces
Advocate for experiential learning opportunities and spaces

Week 2: Makerspaces and process focused learning

Defining makerspaces and their role in library learning
How to staff and manage makerspaces
Shared challenges and troubleshooting
Implementing makerspaces or maker opportunities with any budget
Examples of makerspaces and their

Week 3: Digital Media Labs and content creation

How to staff and manage digital media labs
Shared challenges and troubleshooting
Implementing digital media labs on any budget
Examples of digital media labs and their foci

Week 4: Promoting and evaluating your learning space

Promoting new spaces to your community
Connecting space goals to evaluation tools
Developing patron and staff feedback methods
Applying iterative design practices using user feedback and evaluation data
Pre-course Assignment: Please complete this short survey before the course begins.
Time Required: To complete this course, you can expect to spend 2 ½ hours per week, for a total of ten course hours. Each week's module contains readings and various options for assignments, discussions, or online meetings. You can choose the options most relevant to your work and interests. Although you can work on each module at your own pace, at any hour of the day or night, it is recommended that you complete each week's work within that week to stay in sync with other learners.
Who Should Take This Course: Librarians and library staff including program coordinators, afterschool specialists, managers and department heads who would like to learn more about how to design, implement, manage, and evaluate various types of innovative learning spaces in libraries.
Online Learning Details and System Requirements may be found at: infopeople.org/training/online_learning_details.
After the official end date for the course, the instructor will be available for limited consultation and support for two more weeks, and the course material will stay up for an additional two weeks after that. These extra weeks give those who have fallen behind time to work independently to complete the course.
Keywords: experiential learning