You are here
Home

/

The Census: American Community Survey – We Measure Your Community Annually
The Census: American Community Survey – We Measure Your Community Annually
An Infopeople Webinar
Start:
June 21st, 2011 12:00 PM
Presenter: Linda Clark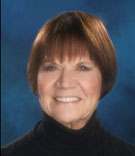 In response to a need for updated demographic data available more frequently than every 10 years, the United States Census Bureau launched the American Community Survey (ASC) nationwide in 2005. While the Decennial Census counts the nation's population, the ASC describes who we are and how we live.
Community-level data covering topics from ancestry to veteran status, health insurance to school enrollment are now updated annually. Learn how to retrieve these data in this interactive webinar, which will feature a demonstration of the Internet data access tool, American FactFinder. Participants will "learn by doing" and create ACS data tables and profiles. Learn how to help your users help themselves to this rich dataset by discovering its scope and ease of use.
At the end of the presentation, attendees will:
Understand how the American Community Survey (ACS) differs from the Census "long" form.
Be familiar with the topics covered by the ACS and the data products that are available online to all data users.
Understand the basics about the margins of error that are published alongside each ACS estimate.
Know what's available in the ACS links from the Census Bureau's home page.
Be knowledgeable about online ACS resources outside the Census Bureau.
Be able to create tables and maps from the ACS using the online data access tool, American FactFinder (the Legacy version).
This one-hour webinar will be of interest to all types of libraries, reference desk staff, and others engaged in providing customer service to people needing Census data, as well as individuals preparing and writing grants.
Please Note: The Census: American Community Survey, Part 2, will be presented on Tuesday, July 26 at 12 noon Pacific.
Webinars are free of charge and registration is only done on the day of the event on the WebEx server. No passwords are required.
---
Speaker's slides
Handouts
Chat