You are here
Home

/

Preservation Best Practices: The Role of Environment in Collections Care: Temperature & RH, Lighting, and Pest Management
Preservation Best Practices: The Role of Environment in Collections Care: Temperature & RH, Lighting, and Pest Management
An Infopeople Webinar
Start:
December 10th, 2013 12:00 PM
Start Time: Pacific - 12 Noon, Mountain - 1 PM, Central - 2 PM, Eastern - 3 PM
Presenter: Laura Hortz Stanton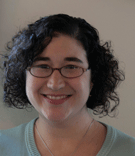 The Series: This series of four webinars will provide participants with an overview of the preservation standards for the many aspects of collections care, will give benchmarks for measuring and improving preservation within an organization, and give guidelines for establishing a preservation program.
This Webinar: Understanding and having control over environmental conditions for collections is a significant factor in good stewardship. The second in this series will explain the role that temperature, relative humidity, and light have in collections care and give tips for monitoring storage and display environments. Integrated pest management will also be discussed.
Intended Audience: This webinar will be of interest to librarians, archivists, collections managers, curators, and other staff members involved in collections care who must manage a variety of tasks, including implementation of collections management plans and policies, management of environmental controls and storage conditions, and provision for safe use and exhibition of collections.
Other Webinars in the Series:
Webinar 1: Preservation Best Practices: Fundamentals and Facilities Thursday, November 21, 2013
Webinar 2: The Role of Environment in Collections Care: Temperature & RH, Lighting, and Pest Management Tuesday, December 10, 2013 12:00-1:00 PM Pacific
Webinar 3: Collections Care: Handling, Access, Storage, and Exhibition Thursday, December 12, 2013 12:00-1:00 PM Pacific
Webinar 4: Planning and Prioritizing: Tools for Success Thursday, December 19, 2013 12:00-1:00 PM Pacific
This series is sponsored by the California Preservation Program, a project of the California State Library, supported in part by the U.S. Institute of Museum and Library Services under the provisions of the Library Services and Technology Act, administered in California by the State Librarian.
Webinars are free of charge, you can pre-register by clicking on the Register Now button (at the top and bottom of this page). If registering with less than 30 MINUTES from the start of the webinar you can join directly from the thank you page by clicking the Join Now button. If you pre-registered you will receive an email with login link and a reminder email the day before the event.
---
Presentation Material
---