You are here
Home

/

What's New in Teen Literature – Update 2013
What's New in Teen Literature – Update 2013
An Infopeople Webinar
Start:
April 16th, 2013 12:00 PM
Presenter: Michael Cart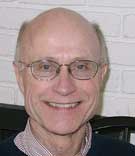 Are you wondering:
What the latest things in YA literature are?
Who the emerging authors are?
What the latest "hot" books are?
What the best adult books for YAs are?
If graphic novels are just comic books in disguise?
What are the best resources for evaluating books for YAs?
The world of young adult literature is a dramatically dynamic one that, in the last decade, has become among the most vibrantly active in all of publishing. Each publishing season brings a plethora of new titles, new forms, and new formats, many of which require new methods of evaluation. Keeping up with all of these changes and the new titles flooding the market (5,000+ per year) can be a full-time job. This webinar will help its students identify new trends and the best new titles and resources for collection development.
At the end of this one-hour webinar, attendees will be familiar with current:
Trends informing the dynamic field of YA literature and publishing
New YA fiction – both novels of realism and genre fiction – that are "first selections" for YA collections
Non-fiction for both recreational and classroom use
Graphic novels and comics
Useful resources for collection development
This webinar will be of interest to both public and school library staff with young adult collection development responsibilities.
Webinars are free of charge, you can pre-register by clicking on the Join Webinar button now or go directly to the webinar by clicking on Join Webinar within 30 of the start of the event. If you pre-registered you will receive an email with login link and a reminder email the day before the event. If you did not preregister and you can register in the 30 minutes prior to the event and directly enter.
Presentation Material
---