You are here
Home

/

WHAT DO I DO NOW? Handling Challenging Situations with Mentally Ill and Homeless Library Users, Part 2
WHAT DO I DO NOW? Handling Challenging Situations with Mentally Ill and Homeless Library Users, Part 2
An Infopeople Webinar
Start:
May 21st, 2013 12:00 PM
Presenters: Leah Esquerra and Kathleen Lee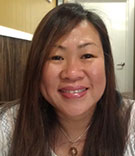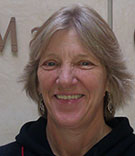 Are staff uncomfortable with library users they perceive to be homeless?
Are you looking for ways to reach users in need of social services?
Is your library a model for others hoping to provide wider services?
A partnership between the San Francisco Public Library and the local Department of Public Health resulted in the placement of a social worker at the Main Library to link users to housing and social services. Eventually a job-training component was added, providing opportunities to develop marketable skills for people who had been homeless. Meet and hear the story of a library outreach worker who helps herself by helping others.
At the end of this one-hour webinar, participants will:
Know the basic library behavior guidelines for homeless and mentally ill users
Learn about successful outreach and job training opportunities for homeless library users
Have strategies for helping people unreceptive to offers of help
This webinar will be of interest to library front-line staff, primarily in public libraries but useful no matter the setting.
Series Infomation
Webinars are free of charge, you can pre-register by clicking on the Join Webinar button now or go directly to the webinar by clicking on Join Webinar within 30 of the start of the event. If you pre-registered you will receive an email with login link and a reminder email the day before the event. If you did not preregister and you can register in the 30 minutes prior to the event and directly enter.
Presentation Material
---
Kathleen's Story

Link to audio

Handouts
---