You are here
Home

/

Multicultural Children's Literature
Multicultural Children's Literature
An Infopeople Online Learning Course
Start:
November 18th, 2014 12:00 PM
End:
December 15th, 2014 4:30 PM
Course Instructor: Julie Winkelstein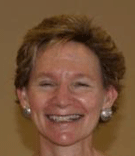 Are you concerned about your library having enough multicultural children's books? Are you unsure how to evaluate the books in your collection for diverse content? What exactly does the term "multicultural literature" mean anyway?

This course will provide you with an overview of the range of diverse children's literature, as well as tips for finding, selecting and evaluating children's books for multicultural content. You will be able to build on your previous knowledge of what the terms "multicultural" and "diverse" mean when applied to children's literature.

We will explore:

The role of multicultural children's literature in the lives of children
How to create or expand your library's collection of diverse children's literature
How to identify common stereotypes in children's books

By the end of the course you will learn how to recognize quality multicultural children's literature and understand the importance of a multicultural collection in any community.
Course Description: During this 4-week course, you will have weekly readings, do practical assignments, and participate in discussions to share ideas and experiences. The instructor will provide resources, best practices, and useful tips and techniques that can be applied to your own library and community.
Course Outline: When you log in to the Infopeople online learning site, you will see weekly modules with these topics:
Week 1: What is Multicultural Literature?

What is multicultural or diverse children's literature and why is it important?
Major issues in the area of multicultural children's literature.
What are "cultural competence" and "cultural pluralism" and what role do these concepts play in addressing barriers to the selection and use of multicultural children's literature?
Current status of the publishing of diverse children's literature.
Cultural groupings used for this course.

Week 2: Selected Ethnic and Cultural Groups

Native American/Indigenous literature
African/Afro-Caribbean/African American literature
Latino/Latina literature; Asian/Asian-American literature
U.S. regional literature; ethnic European literature

Overview of each group

Background
Statistics
Common stereotypes

Cultural authenticity
Author and illustrator highlights

Week 3: Selected Social and Cultural Groups

Gender/sexual identities
The body: aging, appearance, disabilities
Religion

Overview of each group

Background
Statistics
Common stereotypes

Cultural authenticity
Author and illustrator highlights

Week 4: Developing, Expanding & Assessing a Collection

Close reading and visual interpretations
Analysis of language and metaphors used in children's literature and the ways in which they affect societal assumptions
Challenges of evaluating multicultural children's literature
Recommended resources for selection of multicultural children's books
Using multicultural awards as guides to selection of materials for children.
Criteria for selecting and evaluating children's books for multicultural content
Pre-course Assignment: Please take a moment to fill out a short pre-course survey https://www.surveymonkey.com/s/XNDRB98
Time Required: To complete this course, you can expect to spend 2½ hours per week, for a total of ten course hours. Each week's module contains readings and various options for assignments, discussions, or online meetings. You can choose the options most relevant to your work and interests. Although you can work on each module at your own pace, at any hour of the day or night, it is recommended that you complete each week's work within that week to stay in sync with other learners.
Who Should Take This Course: All library staff members, in both public and school library settings, who are interested in multicultural literature for children.
Online Learning Details and System Requirements may be found at: infopeople.org/training/online_learning_details.
After the official end date for the course, the instructor will be available for limited consultation and support for two more weeks, and the course material will stay up for an additional two weeks after that. These extra weeks give those who have fallen behind time to work independently to complete the course.
Keywords: Children's services, Collection development