You are here
Home

/

Mastering Tough Customer Service Situations
Mastering Tough Customer Service Situations
An Infopeople On-Ground Learning Course
Course Instructor: Cheryl Gould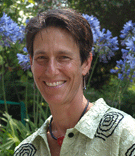 ​
Do you face difficult situations that involve customers who seem angry, rude, unreasonable, out of control, threatening – or just plain impossible to please?
Are you confused when your very reasonable solution to a customer problem is met with resistance or anger?
Are you experiencing customers who expect Amazon type service and are upset when you can't get them their book or video instantly?
Would you like to learn (and practice) the skills for handling the stress of problem situations such as a customer who won't listen, is emotionally upset, or demands that you make exceptions?

In this workshop we'll explore the elements of great customer service and look at which areas you can affect. We'll work to understand the customer's experience and perspective in order to more quickly address what is really happening. We will also determine what you do when a tough customer service situation turns into a behavior problem. In this workshop you will learn skills to confidently deal with challenging interactions and also get a chance to share with others who understand the challenge of giving great service in the library.
Course Description: During this all-day workshop Cheryl Gould will share her expertise, lead activities and encourage knowledge sharing and conversation about the best ways to handle challenging customer situations. You will leave with a new understanding of all of the elements of customer service, a deeper understanding of your customer's behaviors and a set of active listening skills that can be used in any situation. You will also have the chance to apply the skills to a variety of typical "challenging" library situations. This workshop is designed to provide participants with a unique dual perspective on customer service - from the point of view of both the library staff member, who wants to be successful and enjoy work, and the customer who comes to the library with a need for service.
Highlights: Through discussion, exercises, and supporting handouts, this workshop will cover the following:
Elements of customer service

The policies, the place and the people
Why interactions go bad
Categories of customer interactions
What it means to satisfy your customer

Improving communications with your customers

Communication principles
Active listening skills
Understanding the role of status
Re-thinking conflict

Techniques for mastering challenging situations

Handling your own stress
Helping the customer through "rapid evolution" to get to solutions quicker
Strategies for dealing with people who won't be satisfied
Setting boundaries
How teamwork can help
Recognizing a dangerous situation (and what to do)

Recovering and learning from challenging situations

Incident reports and "no" logs
Pre-workshop Assignment: Please read this short article: The Benefits of Empathic Listening prior to attending the workshop. After you read the article, try using the techniques with customers and co-workers. We'll discuss the concepts and practice the skill in the workshop.
Who Should Attend: Library Staff in all types of libraries who are involved in customer service.
Prerequisites: None
Other Logistics: Infopeople does not validate or pay for parking. Infopeople does not provide refreshments or lunch. Since some training locations do not have in-house or convenient food service, Infopeople recommends that participants bring a sack lunch.
Check-in: 8:30 to 9:00 AM Instruction: 9:00 AM to 4:30 PM
(free parking in the attached lot and on the street.)
Keywords: Customer Service
Location
San Mateo, Millbrae Branch




1 Library Avenue




Millbrae

,

CA

94030




United States