You are here
Home

/

Widgets and Tweaks: Tools for spicing up websites and blogs
Widgets and Tweaks: Tools for spicing up websites and blogs
An Infopeople Short Format Course
Start:
March 14th, 2017 12:00 PM
End:
March 27th, 2017 4:30 PM
| | |
| --- | --- |
| Pricing | |
| California | $75.00 |
| Out-of-state | $150.00 |
Course Instructor: Rita Gavelis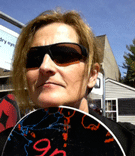 ​
Are you a webmaster or blogger by accident or design?
Are you tired of how your site looks but don't have the time or money to give it a major overhaul?
Would you like to add some fun, useful features for your online visitors?

Then "Widgets and Tweaks" is the course for you! We all know that websites are a must for any library, and keeping them fresh and new is important. Redesigning a site can be expensive and time consuming, but there are some simple tweaks that can be done to add some spice. There are hundreds of widgets, or pieces of code, that can be inserted into a webpage or blog to improve viewer interactivity and provide useful tools for our online visitors. In this course, learners will discover diverse utilities from calendars and chat widgets, to social media and database add-ons, along with instructions for how to use them. Through readings, detailed instructions and two live online meetings you will learn how to add beneficial elements to your site that will assist your visitors and gather important data for your library.

*Our short format courses are customized to the topic, designed to be started and completed in two weeks and offer practical knowledge and information that can be put to use immediately.
Course Description: In this course, we will cover the numerous widgets that can be added to your website or blog along with resources, best practices, useful tips and techniques. The readings will cover at least two different tweaks for categories such as communication, polls and forms, database access, social feeds, and utilities like maps and calendars. Along with the reading, the instructor will hold two live online meetings where she will demonstrate how to create and add the widgets, as well as answer any questions from course participants. Through the course forums, learners will be able to discuss the issues they encounter when adding the widgets and tweaks to their sites, share ideas, and ask any question and receive feedback from the instructor. Learners will complete one assignment each week with a choice between creating a widget or discussing theoretical aspects of a site.
Online Meetings:
Meeting One: March 17, 2017 at 11 AM Pacific Time/Noon Mountain Time/1PM Central Time/2 PM Eastern Time
Meeting Two: March 24, 2017 at 11 AM Pacific Time/Noon Mountain Time/1PM Central Time/2 PM Eastern Time
Note: Please make every effort to ensure that you are able to attend these two meetings before enrolling in the course. If this is not possible, archived recordings will be made available.
Course Outline: When you log in to the Infopeople online learning site, you will see weekly modules with these topics:
Week 1: Widgets for Staff use
In week 1, we will discuss the various elements to consider when selecting a widget for a website or blog. We will also focus on those tweaks that are particularly useful for staff, such as tools for collecting analytics, creating polls and forms, and incorporating social media feeds. Points to be covered include:
Elements to consider when selecting a site
Widget sources
Tools for collecting statistical data, such as basic analytics code and event tracking
How to add widgets without knowing HTML
Widgets for adding forms such as polls, email, and mailing lists
Widgets for adding feeds from popular social media networks such as Instagram, Flickr, Facebook, and Youtube.
Week 2: Widgets for the site visitor
In week 2 we will discuss the various widgets for features our site visitors will find useful. When someone comes to our sites, many times they are looking for specifics pieces of information, such as directions, events, and news. We will investigate widgets for utilities such as maps, calendars, searching, and databases, as well as widgets for children. Points to be covered include:
Selecting the right widget for our audience
Search tools for visitor use
Map, Calendar, and Registration widgets
Book widgets
Widgets for our subscription services such as databases
Widgets for kids
Time Required: To complete this course, you can expect to spend 2 ½ hours per week, for a total of five course hours. Each week's module contains readings and various options for assignments and discussions. You can choose the options most relevant to your work and interests. Although you can work on each module at your own pace, at any hour of the day or night, it is recommended that you complete each week's work within that week to stay in sync with other learners.
Who Should Take This Course: This course is for webmasters and bloggers, whether intentional or accidental, who would like to add some functional and cool elements to keep their website or blog fresh and new.
Online Learning Details and System Requirements may be found at: infopeople.org/training/online_learning_details.
Learner Requirements: HTML is not required, but would be helpful. Internet access would be necessary for the practical assignments
After the official end date for the course, the instructor will be available for limited consultation and support for one more week, and the course material will stay up for an additional two weeks after that. These extra weeks give those who have fallen behind time to work independently to complete the course.
Keywords: Technology, Website planning & design