You are here
Home

/

Tabletop Games and 21st Century Skills
Tabletop Games and 21st Century Skills
An Infopeople Short Format Course
Start:
October 24th, 2017 12:00 PM
End:
November 6th, 2017 4:30 PM
| | |
| --- | --- |
| Pricing | |
| California | $100.00 |
| Out-of-State | $150.00 |
Course Instructor: Lauren Hays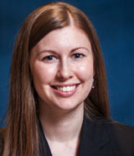 Would you like to add new tabletop or board games to your collection? Increase usage for games your library already owns? This course will introduce learners to a new way of approaching the use of games in the library using a 21st Century Skills framework. Join instructor Lauren Hays to learn how you can use games in your library to foster skills such as creativity, communication, critical thinking, and collaboration, vital to every library users' needs.

In this 2-week course you will learn to:

Classify tabletop games by 21st Century Skills
Identify games that are appropriate for your patron population
Select tabletop games for your library collection
Create a list of possible library events that use tabletop games
Develop a library program that uses tabletop games

Learners will leave the course with a plan for how to utilize games in programming and outreach.
Course Description: This two-week online course will provide learners with an understanding and plan for adding tabletop games to their collection. Through two online meetings, readings, assignments, and discussion boards, participants will learn about the 21st Century Skills framework and its alignment to tabletop games. The instructor will provide resources, best practices and examples that can be applied immediately. During the course, attendees will participate in discussion forums and two live online meeting with ample opportunity for questions, sharing experiences, and brainstorming ideas for future use. Learners will be expected to reflect on their own libraries and develop ways to use games in library programming and outreach.
Online Meetings:
Meeting One: Thursday, October 26 at 2pm PT
Meeting Two: Wednesday, November 1 at 2pm PT
Note: Please make every effort to ensure that you are able to attend these two meetings before enrolling in the course. If this is not possible, archived recordings will be made available.
Course Outline: When you log in to the Infopeople online learning site, you will see weekly modules with these topics:
Week 1: Tabletop Games and 21st Century Skills Alignment

21st Century Skills framework
Types of tabletop games
21st Century Skills and tabletop game alignment with examples of games

Week 2: Using Tabletop Games in the Library as Support for 21st Century Skills

Examples of gaming events in libraries
Gaming event logistics
Considerations for adding games to the collection (cataloging, processing, and circulation)
Pre-course Assignment: Learners should view the archive of Tabletop Games and 21st Century Skills, a webinar conducted by the instructor for Infopeople in November, 2016.
Time Required: To complete this course, you can expect to spend 2 hours per week, for a total of four course hours. Each week's module contains an online meeting, readings, and various options for assignments and discussions. You can choose the options most relevant to your work and interests. Although you can work on each module at your own pace, at any hour of the day or night, it is recommended that you complete each week's work within that week to stay in sync with other learners.
Who Should Take This Course: All library staff interested in learning more about using tabletop, or board games in their library.
Online Learning Details and System Requirements may be found at: infopeople.org/training/online_learning_details.
Learner Requirements: None.
Keywords: gaming, tabletop games