You are here
Home

/

Teen Services Fundamentals
Teen Services Fundamentals
An Infopeople Online Learning Course (LSSC approved)
Start:
February 6th, 2018 11:00 AM
End:
March 5th, 2018 4:30 PM
| | |
| --- | --- |
| Pricing | |
| California | $150.00 |
| Out-of-state | $200.00 |
Instructor: Sarah Flowers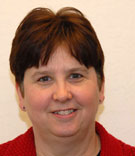 Libraries can be a tremendous resource for teens, helping them to learn about themselves and the world they live in. Does your work in the library include service to teens? Do you want to increase your confidence and competence in providing fundamental teen services?

Librarian and author Sarah Flowers will share resources, experiences, and ideas for working with this energetic and enthusiastic age group (commonly defined as ages 12 to 18). As a result of the course, you'll be able to:

Create a welcoming environment for teens in your library
Find out what teens read, listen to, and watch, and guide them to "something good to read"
Help teens meet their homework or other information needs
Navigate issues connected with access, privacy, challenges to materials, and Internet use

You'll come away from the course with an understanding of the developmental needs of teens in our diverse society and tools to identify and enhance the library's role in meeting those needs. This course will enable you to advocate for teens and for library services geared specifically to them.
Course Description: This four-week online course will provide weekly readings, practical assignments, and discussion forums for sharing ideas and experiences. The instructor will provide essential resources, best practices, and useful tips and techniques that can be applied immediately in your library. There will be two optional online meetings during the course. The first online meeting will take place during week 2 of the course and will focus on graphic novels. The second online meeting, in week 4, will explore and encourage sharing of ideas for teen programming.
Preliminary Course Outline: Using your web browser and your Internet connection, you will log in to the Infopeople online learning site and complete the following learning modules:
Week 1: Adolescent Development and the Library

How teens are different from children and adults
Tips for positive interactions with teens
Developmental Assets and their implications for libraries
Serving teens from diverse backgrounds and with special needs

Week 2: Materials Selection and Readers' Advisory

What teens read, watch, and listen to
Selection sources and collection development
Readers' advisory resources
Booktalking with teens

Week 3: Reference and Online Resources

Information-seeking behavior and reference interviews with teens
Information literacy skills
Homework help and online resources
The library's online visibility to teens

Week 4: Legal Issues and Advocacy

Access, privacy, and copyright
Computers, Internet access, and filtering
Handling challenges to materials
Advocating for teens
Time Required: To complete this course, you can expect to spend 2½ hours per week, for a total of 10 course hours. Each week's module contains readings and various options for assignments and discussions. You can choose the options most relevant to your work and interests. Although you can work on each module at your own pace, at any hour of the day or night, it is recommended that you complete each week's work within that week to stay in sync with other learners.
Who Should Take This Course: Any library staff members who provide services to teens, especially new teen librarians or other staff who are relatively new to serving adolescents. This course is particularly valuable for support staff whose work includes teen services responsibilities.
| | |
| --- | --- |
| Library Support Staff Certification (LSSC): This course, in combination with Infopeople's Children's Services Fundamentals course (offered annually), is approved as covering the Youth Services competencies for the LSSC program (link is external). . | |
Online Learning Details and System Requirements may be found at: infopeople.org/training/online_learning_details.
After the official end date for the course, the instructor will be available for limited consultation and support for two more weeks, and the course material will stay up for an additional two weeks after that. These extra weeks give those who have fallen behind time to work independently to complete the course.
Keywords: Teen services