You are here
Home

/

How to Fail at Social Media (and How to Get it Right)
How to Fail at Social Media (and How to Get it Right)
An Infopeople Webinar
Start:
March 20th, 2013 12:00 PM
Presenter: Laura Solomon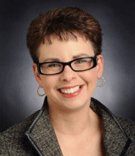 Lots of experts will tell you how to succeed at social media, but very few will lay out a clear path to failure. In this webinar, you will learn what the most common points of failure are for libraries, and why libraries often aren't getting what they want out of this medium. You'll also see real-world examples, both good and bad, and find out if your library is on its way to a social media shipwreck –and how you might be able to change course.
Laura Solomon is the author of two books on social media and libraries, and she has seen many libraries enter the social media waters with no idea of how to navigate.
At the end of this one-hour webinar, participants will be able to:
Identify at least three errors libraries commonly make when setting up a social media account and how to correct them
Explain the most important part in writing a post for social media
List at least three mistakes libraries often make when creating social media posts and how to fix them
This webinar will be of interest to PR & marketing staff, and staff working with social media for their library.
Webinars are free of charge, you can pre-register by clicking on the Join Webinar button now or go directly to the webinar by clicking on Join Webinar within 30 of the start of the event. If you pre-registered you will receive an email with login link and a reminder email the day before the event. If you did not preregister and you can register in the 30 minutes prior to the event and directly enter.
---
Presentation Material
---
Chat, Q&A, Closed Captioning

Chat: pdf [225kb]
---