You are here
Home

/

Library Services for Patrons Experiencing Homelessness
Library Services for Patrons Experiencing Homelessness
An Infopeople Online Learning Course
Start:
March 6th, 2018 12:00 PM
End:
April 2nd, 2018 4:30 PM
| | |
| --- | --- |
| Pricing | |
| California | $150.00 |
| Out-of-state | $200.00 |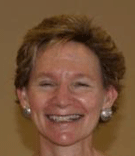 ​Course Instructor: Julie Winkelstein​
Would you like to provide meaningful library services to library patrons experiencing homelessness?
Are you concerned about how to balance the needs of all your library users?
Do you find yourself questioning the rules and policies of your library related to those experiencing homelessness but aren't sure how to create good alternatives?

This course will provide you with the tools you need to navigate the world of services to people experiencing homelessness and figure out your library's place in that world. We will look at real life examples of the challenges faced by libraries and their patrons, and the approaches individual libraries are taking, including a number of ways libraries are collaborating with local agencies.

This course will also explore…

The ways in which unstably housed persons use libraries and the role of libraries in their lives
Why libraries should be part of the caring community surrounding those experiencing homelessness
The challenges faced by unaccompanied LGBTQ+ youth experiencing homelessness
Actionable goals for your library and how to address barriers to meeting those goals

Join instructor Julie Winkelstein as she expertly guides you through short and long-term approaches to addressing homelessness at your library.
Course Description: This four-week online course will provide weekly readings, practical assignments, and discussion forums for sharing ideas and experiences. The instructor will provide essential resources, best practices, and useful tips and techniques that can be applied immediately in your library. 
Course Outline: When you log in to the Infopeople online learning site, you will see weekly modules with these topics:
Week 1: Homelessness Background

What does it mean to be experiencing homelessness?
Who is experiencing homelessness in the United States and how do we know?
What are some common terms related to homelessness and homeless services?
What challenges do those living on the streets face?
Why should libraries be addressing a social issue like homelessness?

Week 2: Homelessness and Libraries

What are the information needs of those experiencing homelessness?
How are people who are unstably housed using libraries?
What are some examples of the library experiences of those experiencing homelessness?
Which library policies and procedures might create barriers to service for these folks?
What is library culture? What is the culture of homelessness? How are they different? How can we learn to communicate effectively and respectfully with those from a different culture from our own?
What are the stereotypes of homelessness and libraries and what barriers do these stereotypes create?

Week 3: LGBTQ+ Youth Experiencing Homelessness

Who are unaccompanied LGBTQ+ youth and why and how are they experiencing homelessness?
What challenges are encountered by being young, LGBTQ+ and unstably housed?
How are these young people using libraries?
What are some of their unique information and library needs?

Week 4: What Can Libraries Do?

How can libraries create meaningful partnerships in their communities?
What are some goals that could be set for addressing issues related to library users who are experiencing homelessness?
What barriers might you encounter?
What are some short-term and/quick actions that can be taken?
What are some long-term actions libraries can take?
Time Required: To complete this course, you can expect to spend 2½ hours per week, for a total of ten course hours. Each week's module contains readings and various options for assignments, discussions, or online meetings. You can choose the options most relevant to your work and interests. Although you can work on each module at your own pace, at any hour of the day or night, it is recommended that you complete each week's work within that week to stay in sync with other learners.
Who Should Take This Course: Library staff and administrators in all types of libraries. Public Library Staff and Administrators will find this particularly useful.
Online Learning Details and System Requirements may be found at: infopeople.org/training/online_learning_details.
After the official end date for the course, the instructor will be available for limited consultation and support for two more weeks, and the course material will stay up for an additional two weeks after that. These extra weeks give those who have fallen behind time to work independently to complete the course.
Keywords: Customer service, Outreach, Partnerships, Public services