You are here
Home

/

Serving People with Mental Health Challenges at Your Library
Serving People with Mental Health Challenges at Your Library
An Infopeople Online Learning Course
Start:
October 16th, 2018 12:00 PM
End:
November 12th, 2018 4:30 PM
| | |
| --- | --- |
| Pricing | |
| California | $200.00 |
| Out-of-state | $200.00 |
Instructor: Josh Berk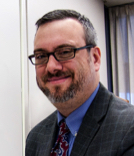 ​
Are you sometimes frustrated by your interactions with customers you suspect have a mental illness?
Would you like to provide meaningful library resources and services to those who might slip through the cracks of the mental health system?
Do you wish you knew more about mental illnesses so that you could improve your interactions with those who may be living with them?

In this timely course, the instructor will share a practical, compassionate and understanding approach to the delivery of library services to patrons who have a mental illness. You will gain the information and tools you need to better understand mental illnesses. You will also have the chance to look at examples of the challenges faced by libraries and their patrons, and learn from the exemplary approach some libraries are taking as they seek to meet the challenges.

This course will also explore…

Policies that are relevant for libraries serving people with mental illnesses
Community connections and resources that can help
De-escalating crisis situations
Balancing the needs of all patrons and communicating effectively when there are conflicts

You'll leave this course with a better understanding of mental illness and the confidence to provide understanding and meaningful services and resources to people who have a mental illness.
Course Description: This four-week online course will provide readings, videos, discussions, practical examples and assignments to help you understand mental illness. You will have the opportunity to share experiences and questions and to apply the concepts to plan and implement services and resources that address the needs of people with mental illness in your community. There will also be one live online meeting during the third week of the course. The meeting will be recorded and archived for those not able to attend.
Course Outline: When you log in to the Infopeople online learning site, you will see weekly modules with these topics:
Week 1: Mental illness defined and differentiated

The scope of mental illness in the United States
Different types of mental illnesses
Why library staff need to better understand the issues and opportunities

Week 2: Mental health issues in libraries

Common challenges and opportunities related to mental illness and libraries
De-escalation strategies to use in a crisis situation

Week 3: Connecting people with mental illnesses to resources

Identifying community resources
Building partnerships with other organizations in the community

Week 4: Best practices in library policies and programs

Relevant policies that represent best practices
Exemplary library programs that meet the needs of people with mental illness
Pre-course Assignment: None
Time Required: To complete this course, you can expect to spend 2 ½ hours per week, for a total of ten course hours. Each week's module contains readings and various options for assignments, discussions, or online meetings. You can choose the options most relevant to your work and interests. Although you can work on each module at your own pace, at any hour of the day or night, it is recommended that you complete each week's work within that week to stay in sync with other learners.
Who Should Take This Course: Library staff and administrators in all types of libraries
Online Learning Details and System Requirements may be found at: infopeople.org/training/online_learning_details.
Learner Requirements: Cut and paste this information from the "Requirements" section of your approved course outline.
After the official end date for the course, the instructor will be available for limited consultation and support for two more weeks, and the course material will stay up for an additional two weeks after that. These extra weeks give those who have fallen behind time to work independently to complete the course.
Keywords: Customer service, Public services