You are here
Home

/

Designing Effective New Employee Orientations
Designing Effective New Employee Orientations
An Infopeople Online Learning Course
Start:
October 30th, 2018 12:00 PM
End:
November 26th, 2018 4:30 PM
| | |
| --- | --- |
| Pricing | |
| California | $200.00 |
| Out-of-state | $200.00 |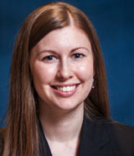 Instructor: Lauren Hays
Planning and facilitating new employee orientations is an important part of developing the culture in the library. Additionally, as resources and services change with the introduction of new technology, community needs, and changing user demographics, orientations need to be regularly updated. In this course, participants will learn how to use backward design (Wiggins and McTighe) and universal design for learning (Meyer and Rose) to design an orientation training for new library staff. Backward design encourages instructors to start by defining learning goals and then to work 'backward.' Universal design for learning are principles for creating instruction that meets the needs of all learners. Learning to use both backward design and universal design for learning will allow course participants to design effective new employee orientations.

By the end of this course learners will be able to:

Recognize common pitfalls in new employee orientation
Create learning outcomes and an outline for a new employee orientation
Apply principles of backward design and universal design to a new employee orientation
Create a lesson plan for a new employee orientation
Evaluate and design a new employee orientation

Learners will leave this course with a framework to design a new or redesign an existing new employee orientation.
Course Description: This four-week online course will provide you with the opportunity to create a framework for a new employee orientation. The framework will be grounded in learning theory and best practices that the instructor will share. The instructor will also provide resources, tips, and techniques that can be applied immediately to new employee orientations. Then, through assignments and discussions, you will leave with lessons and activities you can immediately use.
Course Outline: When you log in to the Infopeople online learning site, you will see weekly modules with these topics:
Week 1: Introduction to new employee orientations and backward design

Reasons for the importance of new employee orientations
Reasons new employee orientations can be challenging
Introduction to backward design
Introduction to learning outcomes
How to write learning outcomes

Week 2: Applying backward design 

Review of learning outcomes
Determining evidence of learning
Planning activities and content
Assessment

Week 3: Topic: Universal Design for Learning

Planning lessons in the new employee orientation
Introduction to Universal Design for Learning
Recognition Networks
Strategic Networks
Affective Networks

Week 4: Evaluating the Application of Universal Design for Learning

Teaching a new employee orientation from a lesson plan
Assessment and evaluation of the new employee orientation
Time Required: To complete this course, you can expect to spend 2 ½ hours per week, for a total of ten course hours. Each week's module contains readings and various options for assignments, discussions, or online meetings. You can choose the options most relevant to your work and interests. Although you can work on each module at your own pace, at any hour of the day or night, it is recommended that you complete each week's work within that week to stay in sync with other learners.
Who Should Take This Course: Anyone who is involved in creating new employee orientations will benefit from this course.
Online Learning Details and System Requirements may be found at: infopeople.org/training/online_learning_details.
After the official end date for the course, the instructor will be available for limited consultation and support for two more weeks, and the course material will stay up for an additional two weeks after that. These extra weeks give those who have fallen behind time to work independently to complete the course.
Keywords: staff development, personnel