You are here
Home

/

Build a Better World at Work and in Life with Kindness and Gratitude
Build a Better World at Work and in Life with Kindness and Gratitude
An Infopeople Webinar
Start:
October 24th, 2018 12:00 PM
Start Time: Pacific - 12 Noon, Mountain - 1 PM, Central - 2 PM, Eastern - 3 PM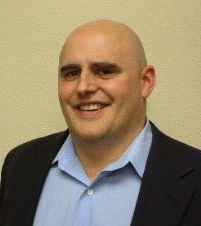 Presenter: David Seckman
Have you ever wondered why some teams are highly productive, creative, and innovative while other teams with similar levels of talent and experience seem to be stuck in neutral?
Science has shown that people who practice gratitude in their lives show an increase in enthusiasm towards life, make more progress towards their personal goals, sleep better, show less symptoms of illness and depression and have more energy. In this webinar, presenter David Seckman will discuss how cultivating kindness and gratitude can improve work and personal relationships, as well overall well-being. Specifically, he will discuss how "Kind Communication" can help create a happier work environment and elevate the performance of your team regardless of where they are on the spectrum between flourishing and languishing.
At the end of this one-hour webinar, participants will:
Discover how "Kind Communication" can help create dynamic teams, inspire innovation, and improve customer service.
Learn and practice three practical techniques that will cultivate more positivity in yourself, your relationships, and teams by harnessing the power of kindness and gratitude
This webinar will be of interest to: Anyone interested in improving their work and personal relationships, as well as anyone who wants to improve their well-being through cultivating more kindness and gratitude in their lives.
Webinars are free of charge, you can pre-register by clicking on the Register Now button on this page. If you pre-registered you will receive an email with login link and a reminder email the day before the event.
To check your system's compatibility with GoTo Webinar and/or download software for your computer/tablet/smartphone, see this page.
Presentation Material
---