You are here
Home

/

Balancing Books and Social Issues: Homelessness and Trauma
Balancing Books and Social Issues: Homelessness and Trauma
An Infopeople Webinar
Start:
February 6th, 2019 12:00 PM
Start Time: Pacific - 12 Noon, Mountain - 1 PM, Central - 2 PM, Eastern - 3 PM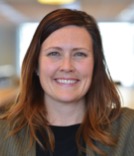 Presenter: Elissa Hardy
With numerous budget cuts to social services programs, public libraries are encountering more individuals experiencing homelessness, and poverty. For many, a library may be the only place of refuge from the weather, or noise from a downtown cityscape. The increasing volume of need arising in many communities may leave library workers feeling ill-equipped or overwhelmed.
Because of this, libraries are asking the questions: Why are there so many people experiencing homelessness in our libraries? How do we better serve our vulnerable customers? How do we educate and support our library staff? During this webinar social worker Elissa Hardy will address these questions and explore some solutions.
At the end of this one-hour webinar, participants will:
Learn how libraries can be protective factors at the forefront of societal issues
Understand ways that libraries can be a part of the solution to addressing poverty, homelessness, and more
Learn the importance of self-care while doing this work including the awareness of the effects of trauma and building resiliency
This webinar will be of interest to: Anyone working in a public library setting.
Webinars are free of charge, you can pre-register by clicking on the Register Now button on this page. If you pre-registered you will receive an email with login link and a reminder email the day before the event.
To check your system's compatibility with GoTo Webinar and/or download software for your computer/tablet/smartphone, see this page.
---
Presentation Material
---
Recording transcript (text file)