You are here
Home

/

Minimizing and Addressing Implicit Bias and Microaggressions in the Library Workplace
Minimizing and Addressing Implicit Bias and Microaggressions in the Library Workplace
An Infopeople Short Format Course
Start:
March 26th, 2019 12:00 PM
End:
April 8th, 2019 4:30 PM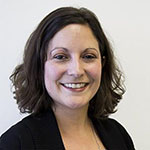 Instructor: Dr. Michele A. L. Villagran
Librarians and information professionals cannot hide from bias: a preference for (or aversion to) a person or group of people. Implicit biases are hidden assumptions and stereotypes that exist at an unconscious level. These biases impact how we react and interact with others, specifically those of difference or perceived as "other." They are often overlooked and not discussed as they are not obvious behaviors. A microaggression is a comment or action that subtly and often unconsciously or unintentionally expresses a prejudiced attitude toward a member of a marginalized group. Microaggressions occur as a result of an implicit bias.

This course offers the opportunity to learn more about implicit bias and microaggressions with reflection on the individual's own biases and awareness of microaggressions that occur in their workplace. At the end of this two-week course, learners will:

Understand how implicit bias is part of everyday life
Critically examine their own biases
Examine the relationship between bias and microaggressions and the damage it may cause
Understand the types of microaggressions
Explore effective practices for demonstrating positive responses within the workplace

Awareness of our implicit biases and microaggressions, and how they can impact our peers and workplace is an important step to encouraging an inclusive work environment. This course will help learners apply strategies to minimize and overcome implicit bias and microaggressions in their library workplace.
Course Description: This two-week online course will utilize an assessment, discussions, readings, recorded lectures, resources and two online meeting to help you develop a better understanding of implicit bias and microaggressions. You will be able to assess your own biases and strategies to combat them. You will learn strategies to address, minimize, and overcome microaggressions. The instructor will provide resources and best practices for dealing with biases and microaggressions. While this can be a sensitive topic, you will be encouraged to ask questions, share experiences and participate in discussions with others. You will be able to immediately apply concepts learned to your own library and communities.
Online Meetings
Meeting 1: Tuesday, March 26, 2019 at 1:00pm PST.
Meeting 2: Wednesday, April 3, 2019 at 1:00pm PST.
Note: Please make every effort to ensure that you are able to attend these two meetings before enrolling in the course. If this is not possible, archived recordings will be made available.
Course Outline:
Week 1: What is Implicit Bias?

Identify the sources of implicit bias and assess how bias can influence interactions with others.
Identify common types of workplace bias.
Develop strategies to combat and manage bias.
Demonstrate behaviors within the workplace to counter implicit bias.

Week 2: What are Microaggressions?

Identify three types of microaggressions
Identify effects of microaggressions
Develop strategies to prevent, address and overcome
Pre-course Assignment: Project Implicit, a non-profit organization, is a collaboration between researchers who are interested in implicit social cognition (otherwise known as implicit bias). The Implicit Association Test (IAT) is an online research-based tool to develop an individual's awareness of implicit preferences and stereotypes. This test may reveal that you have an implicit attitude that you didn't even know you had.
Here are instructions for completing the test:
Go to www.implicit.harvard.edu
Under Project Implicit Social Attitudes, enter your email address and login as a guest.
Once you login, you'll be sent to the Preliminary Information page. Please read the disclaimer, scroll to the bottom of the page, and click I wish to proceed.
There will be several versions (race, age, religion, weight, etc.) of the test available. You are free to choose which tests you would like to take.
When finished, you will receive your results as well as more information about the test and the performance of others. You can also go back and take another test.
All registered learners are required to complete one test. Upon completing at least one test from the IAT, reflect on how the results made you feel and if there were any surprises based on your results. We will discuss this during week 1.
Time Required: To complete this course, you can expect to spend 2 ½ hours per week, for a total of five course hours. Each week's module contains an online meeting, readings, and various options for assignments and discussions. You can choose the options most relevant to your work and interests. Although you can work on each module at your own pace, at any hour of the day or night, it is recommended that you complete each week's work within that week to stay in sync with other learners.
Who Should Take This Course: This is intended for a broad level and categories of information professionals from staff to middle management to directors. Anyone that interacts with diverse communities including administration, managers, and human resource professionals who want to examine the topics of implicit bias and microaggressions within the workplace further.
Online Learning Details and System Requirements may be found at: infopeople.org/training/online_learning_details.