You are here
Home

/

Supporting Workforce Development: Connecting People and Jobs in Your Community
Supporting Workforce Development: Connecting People and Jobs in Your Community
An Infopeople Online Learning Course
Start:
May 21st, 2019 12:00 PM
End:
June 17th, 2019 4:30 PM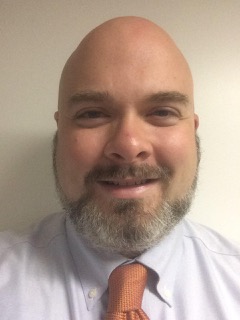 Instructor: Ryan O'Grady
Would you like to help job seekers in your community successfully gain employment? Are you interested in making the most of existing resources for job seekers? Do you want to create a systematic action plan for workforce development services at your library?

In this four-week online course, you will:

Discover how to support workforce development in your community.
Develop a toolkit of workforce development strategies.
Review "the basics" (such as job search strategies, resumes, and cover letters).
Create a plan for success that is tailored to your library and the needs of your community.

During the course, you will learn strategies to help a wide range of job seekers including teens, recent college graduates, and ex-offenders. You'll discover free resources that you can use and share with job seekers. The instructor will share a case study centered on a mobile job center. You will receive practical advice and tips designed to ensure successful support of job seekers in your community.
Course Description: This four-week online course will provide readings, videos, and other resources to help you first understand the workforce development needs of your library and community and then plan how to address those needs. You will be able to participate in discussion forums and will be encouraged to ask questions share strategies with others. You will have the opportunity to create a Workforce Development Plan that is tailored to your library and community.
Course Outline: When you log in to the Infopeople online learning site, you will see weekly modules with these topics:
Week 1: Assessing the Needs in Your Community

Place-based vs. sector-based workforce development
Occupational Outlook Handbook
Needs assessment activities

Week 2: The Building Blocks of Workforce Development

Basic computer and technological skills (email, for ex)
Job Searches
Resume, cover letter, and references
Networking and interviewing

Week 3: What Does Successful Workforce Development Look Like?

Barriers in workforce development
Employment strategies for special target populations, including teens, recent college graduates, those entering workforce, ex-offenders
A Case Study in Workforce Development: Mobile Job Center

Week 4: Putting It All Together

Search for and develop partnerships
Create and put into practice a plan for workforce development
Pre-course Assignment: None.
Time Required: To complete this course, you can expect to spend 2 ½ hours per week, for a total of ten course hours. Each week's module contains readings and various options for assignments and discussions. You can choose the options most relevant to your work and interests. Although you can work on each module at your own pace, at any hour of the day or night, it is recommended that you complete each week's work within that week to stay in sync with other learners.
Who Should Take This Course: Staff in public/special/academic/school libraries, media specialists, teachers, community organizers, and others who are interested in supporting workforce development in their communities.
Online Learning Details and System Requirements may be found at: infopeople.org/training/online_learning_details.
Learner Requirements: No previous skills or knowledge required.
After the official end date for the course, the instructor will be available for limited consultation and support for two more weeks, and the course material will stay up for an additional two weeks after that. These extra weeks give those who have fallen behind time to work independently to complete the course.
Keywords: programming