You are here
Home

/

The Future Is Fine Free: How Libraries Are Increasing Equity, Engagement and Access for Their Communities
The Future Is Fine Free: How Libraries Are Increasing Equity, Engagement and Access for Their Communities
An Infopeople Webinar
Start:
February 13th, 2020 12:00 PM
Start Time: Pacific - 12 Noon, Mountain - 1 PM, Central - 2 PM, Eastern - 3 PM
Presenters: Pines and Plains Libraries (CO) Director Tim Miller, Perry County Library (TN) Director Gail Spragins, Chicago Public Library (IL) Commissioner Andrea Telli and Santa Monica Public Library (CA) Director Patty Wong
Moderator: Meg DePriest, California State Library
Join us on Thursday, February 13th @Noon Pacific for a webinar with Pines and Plains Libraries (CO) Director Tim Miller, Perry County Library (TN) Director Gail Spragins, Chicago Public Library (IL) Commissioner Andrea Telli, and Santa Monica Public Library (CA) Director Patty Wong as they engage in a big-picture conversation about becoming and being fine-free libraries. During this conversation, they will identify their libraries' "why" for being fine-free, discuss how they strategically addressed their communities' needs and local government priorities by eliminating fines, and describe the impacts of going fine-free on their communities.
While this webinar focuses on the "why" of going fine-free, we know that many people are also interested in the how-to's. For those, we encourage you to check out the Infopeople webinar recording "Eliminating overdue fines: A win-win for your library and community" with Beth Crist, Colorado State Library and Meg DePriest, State Library Consultant at this link: https://infopeople.org/civicrm/event/info?id=873&reset=1
About the Moderator: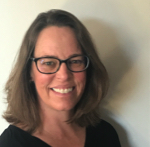 While working as an early literacy grant coordinator at Colorado State Library (CSL) Meg DePriest began research on the effectiveness of late fines on borrowing behavior and eventually wrote a white paper for the state library advocating for the elimination of fines and fees on children's materials.  As an independent state library consultant, she and Beth Crist, her colleague from CSL, wrote articles, recorded interviews, and gave presentations encouraging public libraries to change their policies on late fines. She recently accepted a position as a library programs consultant with the California State Library; she is the state data coordinator and will be working with the team to develop and oversee statewide projects for public libraries.
About the Presenters: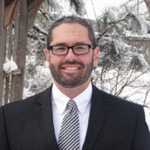 Hoping to escape the drudgery of retail work forever, Tim got his first job as a library clerk in 2004. He fast became aware that libraries offered a meaningful career filled with service and community.  After dragging his feet for quite a while, he received his MLiS from Valdosta State University in 2017. He has served as director of a rural district called Pines & Plains Libraries in Elbert County, Colorado for five years.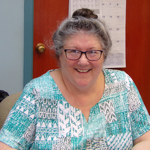 Gail Spragins has worked for more than twenty years in the Training and Development field with large organizations including Methodist Healthcare, First Tennessee Bank, Sara Lee Foods, and the Dial Corporation. She has an MBA and is a Certified Public Library Manager. Since 2012, Gail has served as the Director for the Perry County Public Library System in Linden, Tennessee.
 
Patricia "Patty" Wong is City Librarian for the Santa Monica Public Library, in service since March 2017. In her 34-year career she has held positions throughout CA at Yolo County Library, Stockton-San Joaquin County Public Library, Oakland Public Library and Berkeley Public Library, and Oakland Unified School District. Her work in managing change, equity and diversity, youth development, developing joint ventures and collaborations between public libraries and community agencies, and fundraising has been published in a number of journals, conference proceedings and edited collections. Ms. Wong is a member of the current ALA Executive Board.  She is also a candidate for ALA President.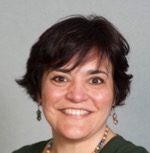 Andrea is a seasoned leader in setting and delivering on systemwide priorities for Chicago Public Library (CPL). As Commissioner of CPL, she oversees one of the largest big-city library systems in the world. In 2012, she was named Assistant Commissioner of Neighborhood Services where she established and led strategy for library operations for CPL. In 2018, she became Deputy Commissioner of Public Services, adding oversight of CPL's flagship central library, Harold Washington Library Center (HWLC) to her portfolio. In these roles, she also led one of the most significant periods of capital improvement in CPL's history, with the opening of 12 brand new library branches, and major renovations in 18 branches. Prior to her systemwide roles at CPL, Andrea was the Central District Chief for CPL, the Manager of the Humboldt Park Branch, among other roles. She received her bachelor of arts in Spanish from Drake University, a masters in Spanish Literature from Georgetown University, and a masters in library science from the University of Illinois at Urbana-Champaign.
Presentation Material
---
Speaker's slides

pdf (Full slide) [1 mb]

Certificate of Participation (pdf format)

Transcript (machine readable text file)