You are here
Home

/

All Work is Team Work
All Work is Team Work
An Infopeople Online Learning Course (LSSC approved)
Start:
April 6th, 2021 12:00 PM
End:
May 3rd, 2021 4:30 PM
Instructor: Cheryl Gould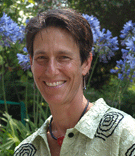 ​
Do people talk about working as a team but when it comes down to it, your team meetings feel like a group of individuals who aren't open to other perspectives?
Do you find that too much time is spent talking about why something happened or looking for blame instead of discussing actions to take to move forward?
Do you feel that team members spend more time protecting their turf than working together?
Does "groupthink" instead of constructive conflict dominate your team decision making?

Whether working with customers on a public desk, participating in a short-term project to improve workflow or meeting weekly with a team to alter services to accommodate shifting budgets, work involves interactions with groups of people to get things done. In this online course, you will learn the characteristics of highly effective teams.  

We'll cover topics such as team roles, group dynamics, team agreements and how to make decisions while having all members of the team feel heard. You'll understand the all too human reasons it's challenging to work on a team and ways around the challenges. You'll leave this course with the ability to be a great team player, which will also improve the performance of any team you are on in the future.
Course Description: Readings, discussions, practical examples and assignments during the course will help you learn skills, share experiences and questions, and apply the concepts needed to be a great team player.
Course Outline: When you log in to the Infopeople online learning site, you will see weekly modules with these topics:
Week 1: What Is a Team?

What makes a team
Stages of team development
Team roles
Characteristics of effective teams

Week 2: Decision Making in Teams

How decisions are made
Tying decisions to strategic plans
What happens when team members do not agree
Tools for decision making

Week 3: Finding and Solving Problems in Teams

What makes team communication difficult
Social triggers
Five dysfunctions of a team
How to communicate difficult information

Week 4: Tools for Creating High Performing Teams

Team agreements
Skills for making a team effective
Roles for high performing teams
Team charters
Time Required: To complete this course, you can expect to spend 2½ hours per week, for a total of ten course hours. Each week's module contains readings and various options for assignments, discussions, interviews, and online meetings. You can choose the options most relevant to your work and interests. Although you can work on each module at your own pace, at any hour of the day or night, it is recommended that you complete each week's work within that week to stay in sync with other learners.
Who Should Take This Course: Library staff in all types of libraries who work with others on teams and want to improve their personal and team performance.
| | |
| --- | --- |
| Library Support Staff Certification (LSSC): This course is approved as covering the Communication and Teamwork competencies for the LSSC program. | |
Online Learning Details and System Requirements may be found at: infopeople.org/training/online_learning_details.
Keywords: Communication and interpersonal skills