You are here
Home

/

Census 2010: Your Table Is Waiting! Accessing and Using the Data
Census 2010: Your Table Is Waiting! Accessing and Using the Data
An Infopeople Webinar
Start:
April 19th, 2011 12:00 PM
Presenter: Linda Clark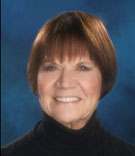 How much has your community grown in the last 10 years?
Is the median age of your county trending downward or upward?
Are your users looking for grant money to provide services to a particular group?
Do your users need to know the demographics for the area surrounding a specific address, but they don't know where to begin looking?
Learn how YOU can answer these questions and more with data from the 2010 Census in this interactive webinar that will feature a demonstration of the new Internet data access tool, American FactFinder 2. Participants will "learn by doing" as we all explore the online search and navigation functions and create 2010 data tables and colorful thematic maps from those tables. Help your users help themselves to the new data by participating in the 2010 Census webinar. Your table is waiting!
After this webinar, participants will:
Know the history and development of the Decennial Census and how it is updated
Be knowledgeable about the questions asked on the 2010 Census and the major changes since Census 2000
Be able to cite the difference between race and ethnicity as defined by the U.S. government and why race and ethnicity questions are asked
Be knowledgeable about census geography and the hierarchy that is important to know before searching for data online
Be able to create tables and maps from the 2010 Census using the new online data access tool, American FactFinder 2
This one-hour webinar will be of interest to public libraries, medical libraries, law libraries, school and university libraries, reference desk staff, and all others engaged in providing customer service to people needing Census data.
Please note: The Census 2010 webinar series will continue in June and July with presentations on the American Community Survey.
Webinars are free of charge and registration is only done on the day of the event on the WebEx server. No passwords are required.
Slides and Handouts
Speaker's slides
Handouts
Chat, Q&A, Closed Captioning