You are here
Home

/

eReaders: Practical Help for Patrons and Staff
eReaders: Practical Help for Patrons and Staff
An Infopeople Online Learning Course
Start:
February 25th, 2014 12:00 PM
End:
March 24th, 2014 4:30 PM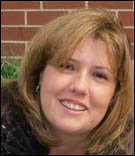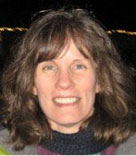 Course Instructors: Dawne Tortorella and Debbie Baaske
Do you feel anxious when a patron asks for help in downloading an eBook?
Does your library want to share staff expertise in accessing eBooks to a wider audience?
Have you ever been frustrated when faced with troubleshooting an eBook download problem?
Would you like a more organized and proactive approach to assisting patrons with downloading eBooks?
Do you want to build foundational knowledge that can support growth in eBook technology?

This course is designed for front-line support staff responsible for helping patrons and colleagues download eBooks. The primary focus is to build practical skills and confidence in dealing with the myriad combinations of devices, formats, and eBook providers. No doubt you have encountered several devices, eBook collections, and interfaces that challenge even the seasoned eReading champion! The exciting growth of the industry and technology supporting eReading promises even more twists in the road, so let's create a recipe for success in supporting eBooks!

We will start with understanding variations in the key components of a successful eBook download experience by reviewing a mix of eReader devices, multiple file formats, and eBook providers with their specific download interfaces. Using templates and process flows, we will then break the eBook download process down into manageable steps.

During this course, Debbie and Dawne will help you:

Identify and differentiate various eReader devices and processes required to transfer eBook content to them
Manage eBook apps on a variety of devices
Identify and customize support material for your patrons, based on your library's eBook offerings
Analyze and resolve common trouble spots in the array of download scenarios

Through this course you will gain confidence in supporting this growing and critical library resource. Being prepared to deal with the expected, as well as the unexpected, will help ease the tension and anxiety associated with front-line eBook support.
Course Description: This four-week course includes weekly course reading and examples, practical handouts and assignment options and discussions, to be done anytime during the week. You will choose from several assignment options to build skills and experience working with eBooks. You will learn from example, as well as experiment with your own scenarios.
In addition to the weekly reading and assignments, there will be an opportunity to join a Facebook group to share resources, articles, and exchange ideas with previous and current course participants.
Course Outline: When you log in to the Infopeople online learning site, you will see weekly modules with these topics:
Week 1: Overview of eReader Devices

Inventory of primary eReader device families (e.g. Kindle, Nook, Sony)
Tablet, smartphone, and desktop eReading
WiFi vs. proprietary networks

Week 2: eBook File Formats and Apps

Comparison of the most popular file formats and variations on those formats (azw, epub, mobi, pdf)
Role of Adobe Digital Edition (ADE)
Distinguishing platform App "stores" (Apple vs. Android)
Identifying, searching, and installing device and format viewing Apps (e.g. Kindle, Nook)
Online meeting topic: Trends, niche market of eReaders and movement to dichotomy of tablets and smart phones

Week 3: eBook Lending from Content Providers

Free eBook providers available
Prevalent content providers (e.g. 3M Cloud Library, Baker & Taylor 360, Ebrary, EBSCO, Freading, Overdrive)
Tracking and evaluating content provider resources

Week 4: Putting It All Together – Developing & Testing eContent Scenarios

Developing an inventory of eBook marketing & promotional materials
Review download stumper
Diverse genres available in eContent
Online meeting topic: Stumpers and sharing expertise, advice, and resources of our collective learning group
Time Required: To complete this course, you can expect to spend an average of 2½ hours per week, for a total of ten course hours. Each week's module contains readings and various options for assignments, discussions, interviews, and online meetings. You can choose the options most relevant to your work and interests. Although you can work on each module at your own pace, at any hour of the day or night, it is recommended that you complete each week's work within that week to stay in sync with other learners.
Who Should Take This Course: Library staff interested in knowing how to download eBooks or assist library users and colleagues in the download process. Front-line support staff will particularly benefit from this course. For optimal applied learning, registrants should have access to eBook lending through their work or home library. Free eBook lending sites can be used for the exercises if you do not have these lending agreements in place at your library.
Online Learning Details and System Requirements may be found at: infopeople.org/training/online_learning_details.
Payment If Paying By Check: PLEASE MAKE CHECKS PAYABLE TO: PENINSULA LIBRARY SYSTEM
Your invoice will be emailed to the email address of the person who completed the registration. If that is not the person paying the invoice please forward invoice to the appropriate person. Payment is due within 30 days. If you have any questions about your invoice or payment please contact Gini Ambrosino at [email protected]
Course Start: This online learning course starts on Tuesday, February 25, 2014.
After the official end date for the course, the instructor will be available for limited consultation and support for two more weeks, and the course material will stay up for an additional two weeks after that. These extra weeks give those who have fallen behind time to work independently to complete the course.
Keywords: eBook