You are here
Home

/

Getting Started with Digital Projects in Your Organization
Getting Started with Digital Projects in Your Organization
An Infopeople Online Learning Course
Start:
March 18th, 2014 12:00 PM
End:
April 14th, 2014 5:00 PM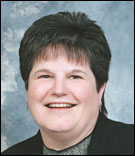 Course Instructor: Linda Stewart
Have you been asked to lead a digital project at your library and don't have a clue where to begin? Are you asking yourself what skills and staff will be needed for digital projects? Would you like to know how others, even those without former digitization experience, have built successful digital programs?
Digitization provides numerous benefits to libraries and library users alike. The ability to present information in new and exciting ways, to reach new audiences, and to promote the gems in your collection is compelling. The good news is that libraries have had at least a decade of experience to learn what it takes to build digital collections that will meet the needs of library users and our institutions.  In this course you will learn more about…
How to assess your institution's readiness for digitization
How to develop a digital program vision
How to identify materials appropriate for digitization
How to determine the appropriate equipment for imaging
The terminology of digitization
The role that  metadata plays in the discovery, management, and preservation of digital objects
How to identify the best options for presentation of your digital collections
Course Description: During this four-week online course the instructor will provide a roadmap for building a digital program.   Through online readings, discussion forums, assignments, and an online meeting, learners will become familiar with the key aspects of planning a digital program for their institution and have the opportunity to develop their own digitization plan.
Course Outline:   When you log in to the Infopeople online learning site, you will see weekly modules with these topics: 
Week 1: Assessing your Library's Readiness for Digitization

Being strategic!
Needed staff experience
Selection strategies

Week 2: Imaging, Standards and Imaging equipment

Definitions of technical terms used in digitization
Types of scanners and cameras used in digitization projects
Imaging standards
Workflow
Outsourcing the imaging

Week 3: Metadata Procedures and Style guides

The role of metadata
Typology of metadata standards
Documentation of local practices and implementation decisions

Week 4: User Access and Sustainability of Digital Collections

Options for the presentation, delivery and management of digital collections
Issues regarding long term preservation of digital objects
Pre-course assignment:  In advance of the course we ask that learners complete the following short survey which has been created here: https://www.surveymonkey.com/s/RKZ9NPB
Time required: To complete this course, you can expect to spend 2 ½ hours per week, for a total of ten course hours. Each week's module contains readings and various options for assignments, discussions, or online meetings. You can choose the options most relevant to your work and interests. Although you can work on each module at your own pace, at any hour of the day or night, it is recommended that you complete each week's work within that week to stay in sync with other learners
Who Should Take This Course? This course is designed for individuals who are interested in learning more about how to plan and execute a digital program.  The training will be of value to those managing a digital project as well as those who will be working on the project.  Although designed for library staff, the course could also be valuable to staff in other types of cultural heritage organizations like museums, archives, and historical societies interested in digitization of their collection materials. 
Online Learning Details and System Requirements may be found at www.infopeople.org/training/learning_details.html.
Payment: Your invoice will be emailed to the email address of the person who completed the registration. If that is not the person paying the invoice please forward invoice to the appropriate person. Payment is due within 30 days. If you have any questions about your invoice or payment please contact Gini Ambrosino at [email protected].
Course Start: This online learning course starts on Tuesday, March 18, 2014.
After the official end date for the course, the instructor will be available for limited consultation and support for two more weeks, and the course material will stay up for an additional two weeks after that. These extra weeks give those who have fallen behind time to work independently to complete the course.
Keywords: Digitization, Project planning and management, Technology