You are here
Home

/

Children's Programming on a Budget
Children's Programming on a Budget
An Infopeople Online Learning Course
Start:
January 20th, 2015 12:00 PM
End:
February 16th, 2015 4:30 PM
Course Instructor: Penny Peck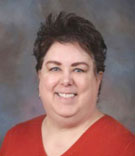 ​
Do you want to entertain and educate children along the path to making them lifelong readers and learners?
Are you looking for ways to help children engage in creative problem-solving and thinking?
Would you like to better meet the needs of under-served groups in your community?

If your answer to any of these questions was yes, then free or low-cost library programs are a natural and effective way to meet the needs of school-age children and their parents or caregivers in your community. Your library's programming efforts could include multicultural events, do-it-yourself craft and game programs, book-related movies, Lego clubs, board and electronic gaming programs, book discussion groups, Makerspace programs, storytelling, puppet shows, and "dog buddy" reading programs.

In this course, expert children's librarian Penny Peck shares her practical experiences with determining, developing, and delivering programs that stimulate and engage children – all for a reasonable cost to your library. As a result of this course you will be able to:

Identify community needs and interests and use them to develop relevant and effective children's programming
Work effectively with community partners to present programs
Develop low-cost do-it-yourself craft, game, and movie showing programs
Organize book discussion groups, promote storytelling, and perform puppet shows using teen volunteers
Offer Makerspaces, online gaming, and other programming that relates to technology

You will take away from the course a sense of confidence as well as practical ideas and resources for developing age-appropriate and engaging programs for this important audience.
Course Description: In this four-week online course, the instructor will provide resources, best practices, and useful tips and techniques that can be applied immediately. You will be creating and sharing plans for a variety of programs, including multicultural programs, craft programs, book discussion groups, storytelling, puppet shows, and Makerspace technology programming. Discussion forums and optional online meetings are part of the online learning process. The online meetings provide opportunities to share ideas and questions and to connect and explore the material further in a friendly, convivial way. Those who cannot participate in person can listen to the archived record of the meeting.
Course Outline: When you log in to the Infopeople online learning site, you will see weekly modules with these topics:
Week 1: Overview of Children's Programming

Overview and philosophy of children's library programming
Assessing community needs and determining partners for programming
Partnering with community groups for multicultural programming

Week 2: Hands-on Children's Programming

Organizing do-it-yourself craft, game, and activity programs on a theme
Lego, chess, and board game programs
Family movie showings with hands-on activities

Week 3: Book-centric Programming for School-age children

Book discussion groups with extension activities
Therapy dog reading programs
Storytelling, puppet shows, and low cost summer reading programming
Online author/illustrator programs

Week 4: Technology Programming for Children

Videogame and online gaming programs
Makerspace hands-on programming (coding, robotics, online cartooning, etc.)
Relating gaming and makers' programs to STEM curriculum
Pre-course Assignment: : During first week: Survey to find best date/time for optional online meetings.
Time Required: To complete this course, you can expect to spend 3 hours per week, for a total of twelve course hours. Each week's module contains readings and various options for assignments, discussions, or online meetings. You can choose the options most relevant to your work and interests. Although you can work on each module at your own pace, at any hour of the day or night, it is recommended that you complete each week's work within that week to stay in sync with other learners.
Who Should Take This Course: Any library staff members who provide library programs to children, including new children's librarians or other library staff who are relatively new to serving children. This course is particularly valuable for support staff whose work includes children's services responsibilities at public libraries.
Online Learning Details and System Requirements may be found at: infopeople.org/training/online_learning_details.
Learner Requirements: None
Course Start: This online learning course starts on Tuesday, January 20, 2014.
After the official end date for the course, the instructor will be available for limited consultation and support for two more weeks, and the course material will stay up for an additional two weeks after that. These extra weeks give those who have fallen behind time to work independently to complete the course.
Keywords: Children's services, Public services