You are here
Home

/

Introduction to Library Management
Introduction to Library Management
An Infopeople Online Learning Course
Start:
March 10th, 2015 12:00 PM
End:
April 6th, 2015 4:30 PM
Course Instructor: Anne Cain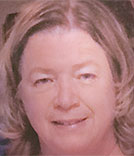 ​
Have you recently moved to a management position or are you considering a career path in library management? Do you want to determine your potential as a manager or improve your ability to be a successful manager? How strong are your management skills and what can you do to strengthen them or acquire additional skills? This course, which is targeted at first time managers and supervisors, will help you understand the role and responsibilities of the manager. It will also help you understand what changes when you become a manager.

In this course, you'll learn:

The role and responsibilities of the library manager
How best to make the transition to management
Your personal strengths and areas for growth as a manager
The knowledge, skills and abilities managers need to be successful
Basic and successful techniques to manage people and resources
How to effectively make decisions
How to create a plan for your own managerial development

This intended audience for this course is first time managers and supervisors and any library staff considering moving into a management position. During this course you will assess your strengths as a library manager and identify areas and opportunities for personal growth. You will receive practical advice and tips, including classic pitfalls to avoid, to ensure your continuing success as a library manager.
Course Description: During this four-week online course, you will have a chance to learn more about the roles and responsibilities of a library manager. A variety of assignments will give you opportunities to assess your own strengths and areas for growth and also to apply concepts to your own library situation. You will be able to participate in discussion forums and also in a live online meeting with Susan Hildreth, former director of the Institute of Museum and Library Services and former California State Librarian, who will lead a discussion and provide advice for new managers and supervisors. Your instructor will provide resources and useful tips that can be applied immediately. You will be encouraged to ask questions and participate in discussions with others.
Course Outline: When you log in to the Infopeople online learning site, you will see weekly modules with these topics:
Week 1: Becoming a Manager

What it means to be a manager
Your new relationship with former co-workers, peers and other managers
How managers learn
Your responsibility to the organization
Assess personal strengths and identify areas of growth as a manager

Week 2: Tips and Techniques for Effective Management

The knowledge, skills and abilities managers need to be successful
Basic and successful techniques to manage people and resources
How to figure out who does what and how to get things done
Exercising authority and supervising effectively
Setting a good example
Learning from the good and the bad
Tips for getting everyone on the same page and pulling in the same direction
Managing people who are working in different locations

Week 3: Decision Making and Problem Solving

Demonstrate effective decision making
Know how and where to find information and help in managing successfully
Learn how to tie decision making to community needs and priorities
How to make decisions when the going gets tough or you don't have complete information
How to create your support network – getting help from others
Learn about individual coaching, conflict resolution and working through performance issues

Week 4: Taking Ownership of Your Managerial Development

How to identify trends and keep track of important and emerging issues
Create a plan for your personal managerial development
How to create expectations for yourself and others (and how to know if you are meeting the expectations you have set)
Time Required: To complete this course, you can expect to spend 3 hours per week, for a total of twelve course hours. Each week's module contains readings and various options for assignments, discussions, or online meetings. You can choose the options most relevant to your work and interests. Although you can work on each module at your own pace, at any hour of the day or night, it is recommended that you complete each week's work within that week to stay in sync with other learners.
Who Should Take This Course: ? First time managers and supervisors and any library staff considering moving into a management position.
Online Learning Details and System Requirements may be found at: infopeople.org/training/online_learning_details.
Learner Requirements: None
After the official end date for the course, the instructor will be available for limited consultation and support for two more weeks, and the course material will stay up for an additional two weeks after that. These extra weeks give those who have fallen behind time to work independently to complete the course.
Keywords: Administration, Leadership, Supervision and management