You are here
Home

/

Getting Started With Google Analytics
Getting Started With Google Analytics
An Infopeople Short Format Course
Start:
April 7th, 2015 12:00 PM
End:
April 20th, 2015 4:30 PM
| | |
| --- | --- |
| Pricing | |
| California | $55.00 |
| Out-of-state | $110.00 |
Course Instructor: Rita Gavelis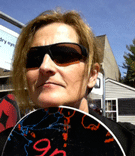 ​
Since its inception over 25 years ago, the Internet has provided an amazing opportunity for even the smallest of organizations to reach millions of people. Many librarians consider their website as an online branch, but how do you know if your library's website is effective? Part of the answer to this question is to study your site's statistical data, or "analytics".

In this 2 week course* learners will be introduced to one of the most popular data tools available, Google Analytics, which makes the collection of web statistics so easy, even an "accidental webmaster" can do it.

We will investigate how Google Analytics works, explore the kinds of information gathered, and implement it and learn how to implement it on a website.

After the completion of this introductory course, learners will be able to:

Create the code needed to embed Google analytics in a website or Wordpress blog
Navigate the analytics dashboard
Create a statistical report for a website
Understand the differences between basic metrics such as Hits vs. Page views, New or Returning visitors, and Direct vs. Referred Traffic.
Interpret 3 common pieces of data collected in each of these sections of the Analytics report: Audience, Acquisition, and Behavior and use it to make changes to their website or blog.

After this course, you will see if and how your patrons are using your "online branch" and then implement the appropriate changes to improve its efficacy.

* Our short format courses are customized to the topic, designed to be started and completed in 2 weeks and offer practical knowledge and information that can be put to use immediately.
Course Description: In this two-week online course learners will discover the importance of analytics and how it is used to evaluate a website's performance. Through the online meetings, assignments and video tutorials, participants will learn to create the code needed to add Google Analytics to a website or blog. We will also explore the features found within the Analytics dashboard, create statistical reports and save the data for later reference.
Online Meetings
Meeting One: April 7, 2015 12:00pm Pacific Time
Meeting Two: April 14, 2015 12:00pm Pacific Time
Note: Please make every effort to ensure that you are able to attend these two meetings before enrolling in the course. If this is not possible, archived recordings will be made available for those unable to attend in real time.
Course Outline: When you log in to the Infopeople online learning site, you will see weekly modules with these topics:
Week 1: Introduction to Analytics

What are analytics
How to evaluate a website's performance with the data collected
Creating the code needed to add Google Analytics to a website or blog
The Analytics dashboard
Creating reports

Week 2: Data Analysis

Types of information retrieved by analytics
Relevance of the data
Improving your website based on analytics
Pre-course Assignment: To get the most out of this course, participants should have or create a free Google email account and have editing access to a website, or blog. The Gmail account will provide you direct access to Google analytics, allowing you hands-on experience with their Analytics tools. If you do not have a website or blog to practice on, you may create a free blog with wordpress.org or Infopeople will provide a practice blog using Tumblr which will enable learners to practice creating and uploading the Google Analytics code.
Time Required: To complete this course, you can expect to spend 2½ hours per week, for a total of five course hours. Each week's module contains an online meeting, readings and various options for assignments and discussions. You can choose the options most relevant to your work and interests. Although you can work on each module at your own pace, at any hour of the day or night, it is recommended that you complete each week's work within that week to stay in sync with other learners.
Who Should Take This Course: This course is for those people who are curious about or interested in adding analytics to their websites and blogs but aren't sure how to get started
Online Learning Details and System Requirements may be found at: infopeople.org/training/online_learning_details.
Learner Requirements: Learners must have access to the Internet.
After the official end date for the course, the instructor will be available for limited consultation and support for one more week, and the course material will stay up for an additional week after that. These extra 2 weeks give those who have fallen behind time to work independently to complete the course.
Keywords: Computer skills, Technology, Website planning & design