You are here
Home

/

Supervisory Success: Interpersonal Skills for New and Not-so-new Supervisors
Supervisory Success: Interpersonal Skills for New and Not-so-new Supervisors
An Infopeople Online Learning Course
Start:
April 14th, 2015 12:00 PM
End:
May 11th, 2015 4:30 PM
Course Instructor: Sarah Flowers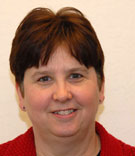 ​
Are you a new supervisor or lead?
Would you like to move into a supervisory position in a library?
Do you want to improve your ability to bring out the best in your employees?

Supervising others can be exciting and gratifying, but it can also be challenging. While it is great to watch the people you supervise grow and learn, and very satisfying to see your department succeed, it can also be difficult to watch others make mistakes or do things differently than you would. Being a good supervisor means leading other people, effectively communicating goals and objectives, and coaching and mentoring others to help them become the best they can be. However, most library supervisors start without any formal training in these important interpersonal skills.

This course will help you identify your own expectations of yourself and others, and give you practice in some of the interpersonal skills required for supervision: communication, mentoring, coaching, conflict resolution, mediation, feedback, and more.
Course Description: This four-week online course will provide you with basic information and resources on the most important interpersonal skills needed to be an effective supervisor. Through assignments and discussions, you will learn about personality and communication styles in the workplace and how a supervisor can use them to get the most out of his or her employees. We'll talk about coaching and mentoring, and about how to give constructive feedback. During the course, you will be able to share experiences and questions in discussion forums and online meetings, and the instructor will provide you with resources that you can keep and refer to in your own library situation.
Course Outline: When you log in to the Infopeople online learning site, you will see weekly modules with these topics:
Week 1: Transition to Supervision

Changes in your role and responsibilities when you become a supervisor
Being "on-stage"
Speaking for your organization
Supervising your former co-workers and the person who is in your former position

Week 2: We're Not All the Same

Generations in the workplace
Cultural diversity in the workplace
Personality styles
Emotional intelligence
Communication styles

Week 3: People Are Your Most Important Resource

Caring for your employees and your own supervisor(s)
Mentoring
Coaching
Motivating
Helping other develop realistic, self-directed learning goals
Supervision in a unionized environment

Week 4: When Things Don't Go Well

Conflict Resolution
Dealing with difficult behaviors
Mediating between employees
Difficult conversations
Constructive feedback
Helping employees deal positively with change
Time Required: To complete this course, you can expect to spend 2½ hours per week, for a total of ten course hours. Each week's module contains readings and various options for assignments, discussions, or online meetings. You can choose the options most relevant to your work and interests. Although you can work on each module at your own pace, at any hour of the day or night, it is recommended that you complete each week's work within that week to stay in sync with other learners.
Who Should Take This Course: New supervisors and leads; library workers who want to be supervisors; supervisors who want to brush up their interpersonal skills.
Online Learning Details and System Requirements may be found at: infopeople.org/training/online_learning_details.
After the official end date for the course, the instructor will be available for limited consultation and support for two more weeks, and the course material will stay up for an additional two weeks after that. These extra weeks give those who have fallen behind time to work independently to complete the course.
Keywords: Personnel, Interpersonal skills, Leadership, Professional development, Supervision and Management