You are here
Home

/

Civic Engagement in Your Library Community - A Guided Tour of the Book-to-Action Program and Toolkit
Civic Engagement in Your Library Community - A Guided Tour of the Book-to-Action Program and Toolkit
An Infopeople Webinar
Start:
August 6th, 2013 12:00 AM
Presenters: Sally Thomas and Mary Menzel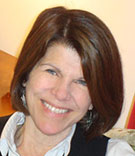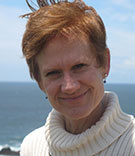 Do you want to try something new in library programming?
Feel like your library could play a more active role in your community?
Are you looking for ways to build partnerships with community organizations?
Interested in building programs that promote intergenerational relationships?
Want to promote volunteer activities that simultaneously engage community members more fully in the library and in support of community-based projects and organizations?
Book-to-Action is an innovative library program being implemented in libraries throughout California. Funded by IMLS/LSTA, Book-to-Action programs have offered California residents both the opportunity to collectively read and discuss a book and to put their newfound knowledge and perspective into action by engaging in a community service project related to the book's topic. The activities and guidelines presented in the Tool-Kit are now available and will be of great value to libraries everywhere. Book-to-Action offers libraries a new way to collaborate with and support organizations doing vital work in local communities, and to expand the role of the public library by mobilizing volunteers in work that enhances civic engagement. At the end of this one-hour webinar, participants will:
Know how to use the Book-to-Action Toolkit to:

select an engaging book,
collaborate with community partners,
choose a service project,
engage volunteers, and
organize a successful program.

Know about five projects implemented in California, to help direct your planning of a Book-to-Action program in your community.
Know common challenges and how to overcome them.
Have an overview of 15 tips for a successful event.
This webinar will be of interest to public library staff responsible for planning programs serving adults, teens, and children. Webinar participants are encouraged to view the 4-minute video "From Book-to-Action: One Library's Story" prior to joining the webinar and to download the Tool-Kit, available at: http://booktoaction.library.ca.gov
Webinars are free of charge, you can pre-register by clicking on the Join Webinar button now or go directly to the webinar by clicking on Join Webinar within 30 of the start of the event. If you pre-registered you will receive an email with login link and a reminder email the day before the event. If you did not preregister and you can register in the 30 minutes prior to the event and directly enter.
---
Speaker's slides: Not yet available