You are here
Home

/

Inclusive Library Programs for People with Intellectual Disabilities
Inclusive Library Programs for People with Intellectual Disabilities
An Infopeople Webinar
Start:
August 20th, 2013 12:00 PM
Presenters: Kathy Middleton, Noelle Burch, and Alison McKee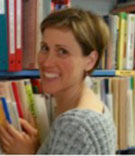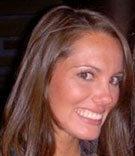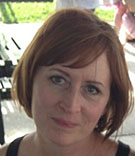 Do community-based groups of people with intellectual disabilities visit your library on a regular basis?
Are parents of, and children with disabilities encouraged to participate in Storytime and Summer Reading activities?
Do you know how to communicate in "people first" language?
Libraries have always strived to create structurally accessible facilities in order to accommodate all users regardless of physical disabilities. However, has your library considered creating inclusive programs designed to break attitudinal barriers, in order to promote library access?
This webinar will guide library staff toward creating, promoting and implementing a library environment that supports users with intellectual disabilities – from identifying community partners and outreach and creating inclusive programming – to staff sensitivity training. This webinar is designed to equip staff with the tools to create a library experience that is inclusive to all users, including those with disabilities.
At the end of this one-hour webinar, participants will:
Be able to define Inclusive Library Programs
Recognize at least one opportunity that already exists in your library for Inclusive Programs
Understand how attitude can affect library accessibility
Know how to find support and information for planning and implementing Inclusive Library Programs
Know how to identify community partners
Understand and know how to communicate using "people first" language
This webinar will be of interest to public library staff working with adults and youth; disability services staff; volunteer coordinators; and generally those interested in providing greater accessibility to library programs for adults and/or children with disabilities.
Webinars are free of charge, you can pre-register by clicking on the Join Webinar button now or go directly to the webinar by clicking on Join Webinar within 30 of the start of the event. If you pre-registered you will receive an email with login link and a reminder email the day before the event. If you did not preregister and you can register in the 30 minutes prior to the event and directly enter.
---
Presentation Material
---
Handouts

Chat, Q&A, Closed Captioning

Chat: pdf [80kb]
---