You are here
Home

/

The Effective Library Spokesperson
The Effective Library Spokesperson
An Infopeople Online Learning Course (LSSC approved)
Start:
June 7th, 2016 12:00 PM
End:
July 4th, 2016 4:30 PM
Instructor: Catherine Hakala-Ausperk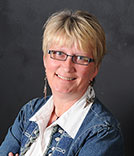 Would you like to know how to deliver a current and compelling message about your library?
Do you need to know how to turn statistics and outputs into compelling anecdotes?
Are you able to craft a successful sound bite that presents your library message?

As far as the media and the public are concerned, when they have a question about the library we're all spokespeople! From shelvers and support staff to librarians and directors, the "face of the library" is simply whoever is standing in front of the person with the question. So, why not be prepared? This course is for anyone and everyone who might have the opportunity to tell the library's story, and wants to do it well. Whether you are facing a potential PR nightmare or sharing how libraries transform lives, everyone should be ready to say the right thing – at the right time.

As a result of this course, learners will be empowered and ready to excel at telling the library's story, whether through a prepared or a spontaneous opportunity. By the conclusion of the course, Cathy Hakala-Ausperk will help learners to…

Know how to stay aware of what's going on at the library.
Turn statistics and outputs into compelling anecdotes.
Find a way to turn interest into actions that can help the library.
Determine WIIFT (What's in It for Them) or what the audience most cares about.
Adjust message content to match individual interests.
Determine what additional information, demonstration or examples (i.e. props) might help to support your message.
Craft a successful sound bite.
Find support for your message – fast – when you need it.
Know when to offer – and how to be sure to provide - adequate follow-up.
Practice, practice, practice until you have a polished presentation.
Apply public speaking tips
Course Description: This four-week online course will provide resources, tips and best practices that can be used immediately. Through weekly readings, assignments, and discussion forums, you will apply the concepts learned to be an effective spokesperson for your library. There will also be one live online meeting (date and time TBA). The meeting will be recorded and archived for those not able to attend.
Course Outline: When you log in to the Infopeople online learning site, you will see weekly modules with these topics:
Week 1: Know Your Message

Keeping current and knowing the facts about your library, even if you're part time
Turning "library speak" and statistics into compelling anecdotes that resonate with users and funders
How to turn a message into action

Week 2: Know Your Audience

Adjusting your message to match the interests of different groups and people
How to use things like props and power points to jazz up your message
Researching your audience to match your library story to their interests

Week 3: Off the Cuff

How to craft a successful "sound bite"
Finding support on staff for your message
Building trust through effective follow-up and follow-through
How to assist and re-train team members who are sharing the wrong message

Week 4: A Polished Presentation

Planning and designing your content
Getting rid of the jitters with practice
Public speaking tips
Engaging your audience, no matter how large or small
Time Required: To complete this course, you can expect to spend 2 ½ hours per week, for a total of ten course hours. Each week's module contains readings and various options for assignments, discussions, or online meetings. You can choose the options most relevant to your work and interests. Although you can work on each module at your own pace, at any hour of the day or night, it is recommended that you complete each week's work within that week to stay in sync with other learners.
Note about online meetings: There will be one online meeting at the halfway point of the class (following Week 2), which will allow learners a chance to share comments, feedback, thoughts, challenges, etc. they might be running into while completing their assignments. The meeting will be recorded and also made available to those who cannot attend. Specific dates will be announced during the first week of the course.
Who Should Take This Course: Anyone who is the face of the library and who might have an opportunity to tell the library's story.
Online Learning Details and System Requirements may be found at: infopeople.org/training/online_learning_details.
Learner Requirements: Power Point required.
After the official end date for the course, the instructor will be available for limited consultation and support for two more weeks, and the course material will stay up for an additional two weeks after that. These extra weeks give those who have fallen behind time to work independently to complete the course.
Keywords: Communication and interpersonal skills, Marketing and publicity