You are here
Home

/

Common Core State Standards and Public Libraries
Common Core State Standards and Public Libraries
An Infopeople Webinar
Start:
September 11th, 2013 12:00 PM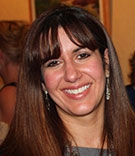 Presenter: Lisa G. Kropp
Have you been hearing about the Common Core State Standards and wondering what they were?
Do you think the "staircase of complexity" is an obstacle course stunt?
Are you looking for proven examples to collaborate with your local school district on the CCSS?
Are you interested in learning how you can simply and easily incorporate the Standards into your existing programs and services?
Public Libraries are often seen as community centers in terms of their collections, programs, services, and space. With the implementation of the Common Core State Standards now occurring in California and 44 other states, the time is perfect for public libraries to be seen in their communities as an integral piece of the CCSS.
During this webinar, participants will learn what the CCSS are, how they will affect students in California, as well as simple and effective ways to incorporate them into existing library programs and services. Find out how to collaborate with local schools to assist students as they begin to navigate the "staircase of complexity" and "integrated models of literacy."
At the end of this one-hour webinar, participants will:
Have a basic understanding of the California Common Core State Standards (CCSS) and why they were adopted
Know the role public libraries have in assisting schools with the CCSS
Know the 6 shifts in English Language Arts and Literacy trends for students
Be introduced to the specialized vocabulary and jargon used in CCSS
Have three ideas or techniques on collaborating with their school district on CCSS
This webinar will be of interest to public library staff working with children and Young Adults, literacy staff and volunteers, school librarians, directors, principals, library assistants, library school students, teachers, reading teachers.
Webinars are free of charge, you can pre-register by clicking on the Join Webinar button now or go directly to the webinar by clicking on Join Webinar within 30 of the start of the event. If you pre-registered you will receive an email with login link and a reminder email the day before the event. If you did not preregister and you can register in the 30 minutes prior to the event and directly enter.
---
Speaker's slides: Not yet available