You are here
Home

/

An Introduction to Content Marketing
An Introduction to Content Marketing
An Infopeople Short Format Course
Start:
January 10th, 2017 12:00 PM
End:
January 23rd, 2017 4:30 PM
| | |
| --- | --- |
| Pricing | |
| California | $75.00 |
| Out-of-state | $150.00 |
Course Instructor: Laura Solomon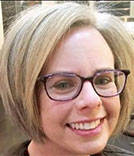 ​
Do you want to increase your value to library users? Would you like to market more effectively? Content marketing is all about delivering content that library users find useful and relevant. Learners in this two-week course will benefit from practical advice and guidance on how to market effectively by helping users answer the question, "What's in it for me?" Discover the confidence, knowledge, and skills you need to optimize content for sharing with instructor Laura Solomon, author of best-selling book The Librarian's Nitty-Gritty Guide to Social Media and also the newly released title The Librarian's Nitty-Gritty Guide to Content Marketing. By the end of this course, learners will be able to:

Create a content strategy
Describe the importance of re-purposing content
Use various metrics to help measure content marketing

*Our short format courses are customized to the topic, designed to be started and completed in two weeks and offer practical knowledge and information that can be put to use immediately.
Course Description: Through a combination of two live online meetings, independent assignments, and online discussions, you will learn to deliver content that library users will find useful and relevant. In addition, you will create a content strategy and identify metrics to help measure content marketing, too.
Online Meetings
Meeting One: January 11, 2017 at 10 AM Pacific Time/11 Mountain Time/Noon Central Time/1 PM Eastern Time
Meeting Two: January 18, 2017 at 10 AM Pacific Time/11 Mountain Time/Noon Central Time/1 PM Eastern Time
Note: Please make every effort to ensure that you are able to attend these two meetings before enrolling in the course. If this is not possible, archived recordings will be made available.
Course Outline: When you log in to the Infopeople online learning site, you will see weekly modules with these topics:
Week 1: Understanding Content Marketing and Creating a Content Strategy

Define content marketing
Describe the differences between promotion and marketing
Understand why libraries should be doing content marketing
Create a content strategy

Week 2: Using Content Marketing Best Practices and Metrics

Use content marketing guidelines
Re-purpose content
Use metrics to measure content marketing
Time Required: To complete this course, you can expect to spend 3 hours per week, for a total of six course hours. Each week's module contains an online meeting, readings, and various options for assignments and discussions. You can choose the options most relevant to your work and interests. Although you can work on each module at your own pace, at any hour of the day or night, it is recommended that you complete each week's work within that week to stay in sync with other learners.
Who Should Take This Course: Library staff who are interested in creating greater connection and engagement with their community. This course may be particularly useful for those involved with marketing/publicity or outreach.
Online Learning Details and System Requirements may be found at: infopeople.org/training/online_learning_details.
Learner Requirements: For the most engaging experience, learners should have access to a video camera (or at least a phone with video camera capabilities), as well as a Gmail account for broadcasting with Google Hangouts.
After the official end date for the course, the instructor will be available for limited consultation and support for two more weeks, and the course material will stay up for an additional two weeks after that. These extra weeks give those who have fallen behind time to work independently to complete the course.
Keywords: Marketing and publicity, Social media