You are here
Home

/

Project Management Fundamentals for Library Staff
Project Management Fundamentals for Library Staff
An Infopeople Online Learning Course
Start:
February 14th, 2017 12:00 PM
End:
March 13th, 2017 4:30 PM
| | |
| --- | --- |
| Pricing | |
| California | $125.00 |
| Out-of-state | $200.00 |
Course Instructor: Emily Clasper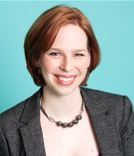 ​
Do you find yourself in charge of coordinating projects at your library? Would you like to hone your project planning and execution skills to make your projects more efficient and successful? Do you want to become a more effective project team leader?

By tapping into the principles of Project Management developed in the corporate world, library staff can learn to manage projects more consistently and efficiently. This course will introduce the basic principles of formal Project Management, and cover several factors critical to project success within a library environment.

In this course, we will focus on:

The fundamental principles of Project Management
Establishing project goals
Project Planning strategies and techniques
Managing change
Planning for effective communication
Course Description: This four week course will use readings, videos, written assignments, and online discussions to introduce participants to the basics of Project Management as they apply to a typical library environment. Assignments will be shared with all participants, who will be encouraged to give their colleagues feedback on their work and observations. You will be asked to share your reactions to the supplemental materials and discuss the course content via the course forums.
Course Outline: When you log in to the Infopeople online learning site, you will see weekly modules with these topics:
Week 1 Topic: The Foundations of Project Management

The purpose of following a formalized Project Management process
General Project Management terms and concepts
The Project Lifecycle
Becoming an effective Project Manager
Project Management within the world of libraries

Week 2 Topic: Beginning the Planning Process

Setting Project Goals and Objectives related to the library's overall mission and strategic plan
Defining Project Deliverables and Outcomes
Taking stock of Project Stakeholders and their roles
Developing a Communication Plan

Week 3 Topic: Finishing the Plan and Getting to Work

Creating an Activity Register and Work Breakdown Structure
Developing a Project Schedule
The Formal Project Plan
Project Documentation
Project Execution Tips

Week 4 Topic: Creating a Sustainable Project Management Program

Finishing out the Project Lifecycle
Keeping everyone Engaged and Accountable
Making Project Management Processes Stick
Project Management Software
Pre-course Assignment: None
Time Required: To complete this course, you can expect to spend 2 ½ hours per week, for a total of ten course hours. Each week's module contains readings and various options for assignments, discussions, or online meetings. You can choose the options most relevant to your work and interests. Although you can work on each module at your own pace, at any hour of the day or night, it is recommended that you complete each week's work within that week to stay in sync with other learners.
Who Should Take This Course: Librarians, staff, and administrators who plan and lead team projects of any scale within a library environment, as well as those who plan to do so in the future.
Online Learning Details and System Requirements may be found at: infopeople.org/training/online_learning_details.
Learner Requirements: Word processing software, spreadsheet software.
After the official end date for the course, the instructor will be available for limited consultation and support for two more weeks, and the course material will stay up for an additional two weeks after that. These extra weeks give those who have fallen behind time to work independently to complete the course.
Keywords: Project management