You are here
Home

/

Five Clicks (or Fewer) to Census Data: Navigating the latest release of the American FactFinder – Part 1
Five Clicks (or Fewer) to Census Data: Navigating the latest release of the American FactFinder – Part 1
An Infopeople Webinar
Presenter: Linda Clark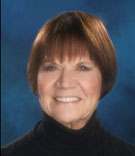 Do you need to know:
How to create a mash-up map of the population and economic data of your city?
The educational attainment level of Asians in different cities in California?
The number of people in your county with health insurance coverage?
Linda Clark, data dissemination specialist for the U. S. Census Bureau, will guide you through the latest version of the American FactFinder database.
At the end of this one-hour webinar, participants will be able to:
Quickly find the most current population for any city or county in the U.S.
Obtain basic counts of people in specific categories
Drill down to find rich topical data for your community at low levels of geography
Locate tables that cross-tabulate broad subject areas with local race, ethnic, and tribal groups
Answer most user inquiries in five clicks or fewer!
This webinar will be of interest to public libraries, medical libraries, law libraries, school and university libraries, reference desk staff, and all others engaged in providing customer service to people needing Census data.
Part 2 of this webinar will introduce you to even more detailed ways of accessing data in the American FactFinder and will be presented on Wednesday, August 14, 2013.
Series Infomation
(links to archives)
Webinars are free of charge, you can pre-register by clicking on the Join Webinar button now or go directly to the webinar by clicking on Join Webinar within 30 of the start of the event. If you pre-registered you will receive an email with login link and a reminder email the day before the event. If you did not preregister and you can register in the 30 minutes prior to the event and directly enter.
---
Presentation Material
---