You are here
Home

/

Telling the Library Story with Data
Telling the Library Story with Data
An Infopeople Online Learning Course
Start:
August 22nd, 2017 12:00 PM
End:
September 18th, 2017 3:30 PM
| | |
| --- | --- |
| Pricing | |
| California | $125.00 |
| Out-of-state | $200.00 |
Course Instructor: Linda Hofschire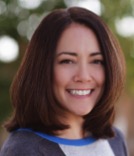 Do you want to demonstrate the impact of your organization?
Would you like to take library data and turn it into a story that resonates with stakeholders?
Are you interested in designing effective data visualizations, including charts and infographics?

Join instructor Linda Hofschire and learn to turn data into something meaningful. During the 4 weeks of this course, you will learn how to tell your library's story with data, including how to:

Craft a story about your organization that is supported by data and anecdotes
Classify your library's data as inputs, outputs, or outcomes
Explain why data-based stories can effectively demonstrate the impact of your library
Design visual presentations of data
Describe numbers in accessible and meaningful ways
Course Description: This four-week online course will utilize readings, examples, and supplementary resources to help you understand how you can use data based stories to effectively demonstrate the impact of your library. You will be able to apply the concepts and techniques immediately in your own library and community. As part of the course, you will be encouraged to ask questions and participate in discussions with others.
Course Outline: When you log in to the Infopeople online learning site, you will see weekly modules with these topics:
Week 1: Finding the data-based story you want to tell

The power of data-based stories
Classifying library data as inputs, outputs, or outcomes

Week 2: Crafting your story

Components of effective data-based stories
Techniques for presenting numbers so that they are accessible and meaningful to various audiences

Week 3: Techniques for designing simple data visualizations

Basic design principles
Design a chart in Microsoft Excel or Google

Week 4: Infographic design

Best practices for infographic design
Process for designing infographics
Time Required: To complete this course, you can expect to spend 2 hours per week, for a total of eight course hours. Each week's module contains readings and various options for assignments, discussions, or online meetings. You can choose the options most relevant to your work and interests. Although you can work on each module at your own pace, at any hour of the day or night, it is recommended that you complete each week's work within that week to stay in sync with other learners.
Who Should Take This Course: Anyone who is interested in creating a data-based story (oral, written, or visual) that demonstrates the impact of their organization.
Online Learning Details and System Requirements may be found at: infopeople.org/training/online_learning_details.
After the official end date for the course, the instructor will be available for limited consultation and support for two more weeks, and the course material will stay up for an additional two weeks after that. These extra weeks give those who have fallen behind time to work independently to complete the course.
Keywords: Communication, Interpersonal skills