You are here
Home

/

Encore Career Search Strategies: Help Your Patrons Find Their Way to Meaningful Work
Encore Career Search Strategies: Help Your Patrons Find Their Way to Meaningful Work
An Infopeople Webinar
Start:
November 15th, 2018 12:00 PM
Start Time: Pacific - 12 Noon, Mountain - 1 PM, Central - 2 PM, Eastern - 3 PM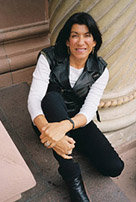 Presenter: Hope Levy
Job and career search strategies have changed dramatically in just the past few years. Developments in technology affect anyone who is entering the job market, both in terms of challenges and opportunities. The process can be particularly daunting for older job seekers who are interested in a second or "encore" career because of a desire or need to work.*
As library staff it can be very rewarding to help your patrons on the challenging path of (re)entering the job market as a "mature worker." We can help older patrons compete successfully for jobs by steering them toward resources that match their needs, and by helping them find (economical) ways to develop new job search skill. This webinar will give you information and resources to help patrons bridge the gap in knowledge and skills.
Topics include how the definition of career has changed over the years, how to help baby-boomers navigate the fast-changing job search landscape, how to handle issues of aging and ageism in today's workplace, and how to harness the opportunities presented by the "sharing economy."
*Note: While this webinar focuses on the unique needs of the older job hunter, the information is relevant to all job seekers, especially as it relates to accessing the "hidden job market."
In this one-hour webinar you will learn to:
Explain the term "encore career" generally and specifically as it relates to your patrons' needs
Describe at least two myths about older workers and two ways in which older workers have an advantage over their younger counterparts
Discover how developing a library-based Encore Career Search program can fit with your library's mission
Identify print, online and community-based resources that your patrons can use to prepare for and find an encore career
Agenda
Encore Careers Defined
Building on the Positive-Responding to Ageism
Today's Job Search Landscape
Developing Encore Career Programs and Resources
Resources
Webinars are free of charge, you can pre-register by clicking on the Register Now button on this page. If you pre-registered you will receive an email with login link and a reminder email the day before the event.
To check your system's compatibility with GoTo Webinar and/or download software for your computer/tablet/smartphone, see this page.
---
Presentation Material
---