You are here
Home

/

Census Data Immersion: From Novice to Skilled Data Miner in 60 Minutes
Census Data Immersion: From Novice to Skilled Data Miner in 60 Minutes
An Infopeople Webinar
Presenter: Linda Clark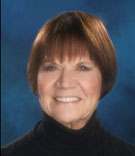 Did you know:
You can find census data for your neighborhood just by entering your address?
In three short steps –by entering your city and state name and clicking "Go" – you can see more than 450 characteristics about your city?
It is easy to make a table comparing all counties in California on one data point?
You can search for all data available on a single topic - like poverty - simply by entering a 2-digit code and a wildcard?
With one click, you can convert a data table to a thematic map?
You can create tables of business data as easily as you create demographic tables?
The goal of this webinar is to demystify the process of accessing Census Bureau data by imparting the LOGIC of the data access tool, American FactFinder (AFF).
After this 1-hour series of exercises demonstrating the functionality and various features of the AFF (along with step-by-step instructions provided on the handout), library professionals should be able to simply "plug in" their choices of topic and geography to answer the real world questions posed by their users.
This webinar will be of interest to public libraries, medical libraries, law libraries, school and university libraries, reference desk staff, and all others engaged in providing customer service to people needing Census data.
PLEASE NOTE: This entire presentation will consist of "hands-on" exercises with Census Bureau datasets. It will make use of data from the 2010 Census and the American Community Survey as well as other Census Bureau programs to solve real-life problems. A PowerPoint handout will be provided for reference purposes only. We strongly recommend that you print the handouts in advance. Webinars are free of charge and registration is only done on the day of the event on the WebEx server. No passwords are required.
Presentation Material
---