You are here
Home

/

Handling Negative Feedback Online: Strategies for your Library
Handling Negative Feedback Online: Strategies for your Library
An Infopeople Webinar
Start:
March 8th, 2018 12:00 PM
Start Time: Pacific - 12 Noon, Mountain - 1 PM, Central - 2 PM, Eastern - 3 PM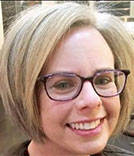 Presenter: Laura Solomon
We all dread it: the negative comment. Whether it's on a blog post, in an email or on a social media channel, negative feedback can quickly demoralize us and leave us wondering how to respond.
In this webinar we'll examine the most common kinds of negative commentary and the best methods for handling each. We'll also learn what differentiates an online troll from other kinds of negative users and what to do if you encounter one. Get ready to be a whole lot more prepared the next time one of those undesirable comments appears!
At the end of this one-hour webinar, participants will:
Be familiar with the 4 types of negative online feedback
Be aware of the 6 steps for handling negative feedback
Be able to define a troll and how a troll differs from other types of negative feedback
This webinar will be of interest to: Staff responsible for handling online patron comments and feedback.
Webinars are free of charge. You can pre-register by clicking on the Register Now button. If you pre-registered you will receive an email with login link and a reminder email the day before the event.
---
Presentation Material
---
Speaker's slides