You are here
Home

/

Free Online Tools to Increase Your Workflow & Productivity
Free Online Tools to Increase Your Workflow & Productivity
An Infopeople Webinar
Start:
October 26th, 2021 12:00 PM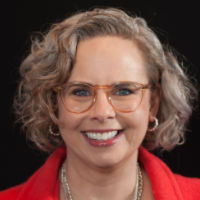 Presenter: Laura Solomon
Have you ever found a tool or service that made you go "AHA!"? Are there little gems that make your life so much easier that you wonder how you lived without them?
This informative webinar will be filled with online (and free!) tools that can help you improve how you work.
At the end of this one-hour webinar, participants will:
Know at least 20 tools for helping with personal productivity
Know at least 5 tools for improving or changing one's work environment
Have a list of at least 30 free online tools
Come discover a plethora of online tools that you probably haven't heard of but will be glad that (now) you have.
This webinar will be of interest to: Library staff wanting to explore free services to help with productivity.
Webinars are free of charge, you can pre-register by clicking on the Register Now button on this page. If you pre-registered you will receive an email with login link and a reminder email the day before the event.
To check your system's compatibility with GoTo Webinar and/or download software for your computer/tablet/smartphone, see this page.
---
Presentation Material
---