You are here
Home

/

Refresh Your Library's Website: Working with What You Have
Refresh Your Library's Website: Working with What You Have
An Infopeople Live Online Course
Start:
November 5th, 2013 12:00 PM
End:
December 9th, 2013 4:30 PM
Course Instructor: Laura Solomon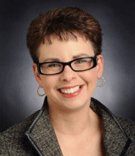 Do you look at your library's website and wonder how it could be better? There are often barriers—lack of time, resources, or support—that prevent you from building a new website from scratch. The good news is that you can refresh and improve it without doing a complete overhaul!

In this course, you'll learn how to evaluate what you have and figure out what can be improved without interrupting normal use of the website. During live, online meetings and follow-up activities, website usability expert Laura Solomon will demonstrate how to:

Evaluate your library's website for basic usability
Do a content audit and rearrange existing content
Write website content more effectively and format it for readability
Choose and prepare images for optimal display
Identify typography that improves usability

As a result you'll see how small changes in your library's website can have big impacts.
Course Description: This course includes weekly scheduled online meetings, as well as assignments and discussions to be done anytime during the week. During the online meetings, the instructor will demonstrate the tenets of basic usability, common problems, how to do content and interface audits, and how to optimize images. You'll come away with practical tips and techniques, best practices, and resources that you can use immediately to refresh your library's website, improving and enhancing what you have without starting all over.
Online meetings with the instructor will be held Thursdays at 1 p.m. Pacific time on these dates: November 7, 14, 21, and December 5. Please plan your schedule accordingly.
Course Outline: When you log in to the Infopeople online learning site, you will see weekly modules with these topics:
Week 1: What's Wrong with It Now? What Can You Actually Change? (Online meeting on November 7)

Barriers to website changes
An introduction to web usability
Common problems on library websites
The "Two Minute Offense" method of evaluation
What heuristic evaluation is and how it can be used

Week 2: Looking at Content and Making Decisions (Online meeting on November 14)

Why and how to do a content audit
An introduction to web metrics
How and why to do an interface audit

Week 3: Writing for the Web (Online meeting on November 21)

Rethinking how you write web content
Web writing conventions—dos and don'ts
How effective writing benefits the reader
Writing headlines specifically for the web

Week 4: Color, Graphics, and Fonts (Online meeting on December 5)

Introduction to graphic formats and what each is best for
How to optimize an image for display on the web
How color contrast affects accessibility
Time Required: To complete this course, you can expect to spend 2½ hours per week, for a total of ten course hours. Plan your schedule to attend the online meetings at 1 p.m. Pacific time on November 7, 14, 21, and December 5. (Meetings will be archived but you are strongly encouraged to attend in real time to derive maximum benefit from interaction with the instructor.) You can work on the assignment options and discussions at your own pace, at any hour of the day or night, but it is recommended that you complete each week's work within that week to stay in sync with other learners.
Who Should Take This Course: Staff responsible for their library's website design, maintenance, or content; anyone who wants to learn how to evaluate a website for usability and effective design.
Online Learning Details and System Requirements may be found at: infopeople.org/training/online_learning_details.
Learner Requirements: While specialized software, such as Photoshop or Paintshop Pro, can be used, the instructor will demonstrate some free, web-based options for optimizing images.
Course Start: This online learning course starts on Tuesday, November 5, 2013. Because of the Thanksgiving holiday, there is an extra week added to what would normally be a four-week course.
After the official end date for the course, the instructor will be available for limited consultation and support for two more weeks, and the course material will stay up for an additional two weeks after that. These extra weeks give those who have fallen behind time to work independently to complete the course.